MUIC Alumni's Businesses
November 12, 2019
2019-11-12 3:06
MUIC Alumni's Businesses
MUIC Alumni's Businesses
MUIC Alumin's Businesses
Written by​ Sujika Singhaparn
MOTHER TRUCKER

At Mother Trucker, you would find juicy super-sized burgers with premium pork or beef patty, as well as Aussie cheese, bacon, onion rings, and their special cream sauce. You can even double or triple your patty, but if it's your first time we recommend you go for single! Mother Trucker is surely one of the most well-known food trucks that has appeared all over town. Normally you could see their schedule at their Facebook Page, however, Mother Trucker would be back again in 2025. 
Until then you can find more information at: https://www.facebook.com/MotherTruckerBKK/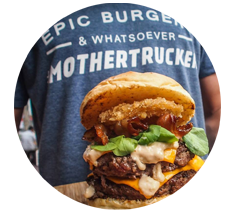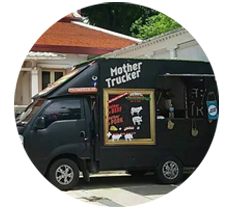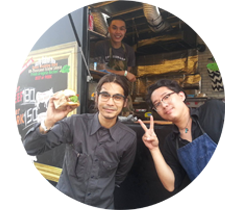 SELVEDGEWORK

Mr. Vitchapong Hutasuwan
"Human beings are the most complex entity in the known universe; and it took countless factors for you to become who you are now," said SELVEDGEWORK, that is why they came up with personalized jeans for each of their valued customers. At SELVEDGEWORK, you could select your own fit, fabric, buttons, rivets, zippers, leather patch, or even threads. In other words, your jeans would be custom-made with such meticulous needlework and dedication to their craft.
For more information please visit: https://www.selvedgework.com/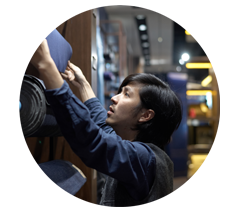 QUALY

Mr. Thosaphol Suppametheekulwat
QUALY does not only design gifts, but it also aims to create such creative yet sustainable gifts. As the name implies, the products of QUALY, which stands for "Quality and Unique, Aesthetic, Long-lasting design for You," are designed and created for another level of living and design. Mr. Thosaphol Suppametheekulwat, a marketing alumnus (Class of 2013) and co-founder of QUALY, was also given the MUIC Outstanding Management Alumni Award in 2015. 
For more information please visit: http://www.qualydesign.com/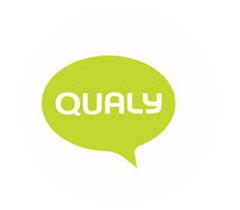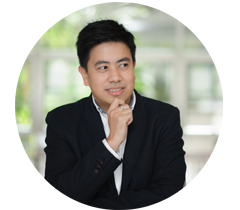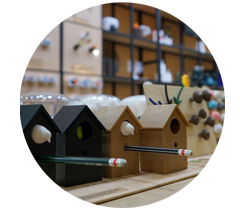 Advance BIO

Ms. Jarasporn Nimkittikul
Advance BIO products are made from ingredients with enhanced molecule structures, which allow themselves to adjust to suitable environment (UV light, heat, humidity, wind and air) and begin the biodegradation process. The sole intention behind this foundation is to encourage the use of environmental-friendly plastic to help save our planet. With Advance BIO's know-how, the harmful effects of plastic will be reduced significantly and hopefully will no longer pose a danger to Mother Earth. 
For more information, please visit : https://advancebio11.com/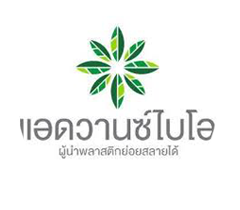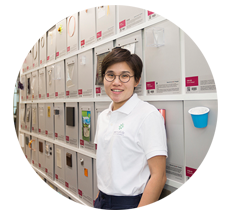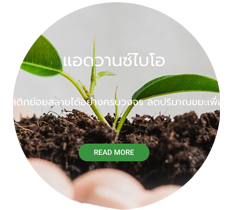 FlowAccount

Mr. Kridsada Chutinaton
FlowAccount offers cloud accounting solutions to Thai small businesses. They aim to help these small businesses with software programs that could perform invoicing, expense tracking, payroll and reporting. FlowAccount could save time, improve productivity and ultimately increase their clients' probability of success. Recently, FlowAccount has successfully collaborated with two financial partners, GRABFinance and Investree to offer credits to Thai SMEs. 
For more information, please visit: https://flowaccount.com/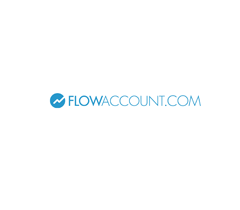 Keemala

Ms. Samornpun Somnam
Located in the hills away from the crowds, Keemala offers a retreat from everyday life to achieve wellness and quality of life. Whether you're planning a romantic getaway or simply some "me time," Keemala will provide you with magical memories of your stay in Phuket. The resort is close enough for you to enjoy the liveliness of Kamala Beach and Patong Beach, yet far enough to step back and take time with holistic activities and enjoy the wholesome cuisine of Keemala.
or more information, please visit: https://www.keemala.com/