MUIC Club Expo in Mun Muang's Neighborhood
May 3, 2023
2023-06-01 6:45
MUIC Club Expo in Mun Muang's Neighborhood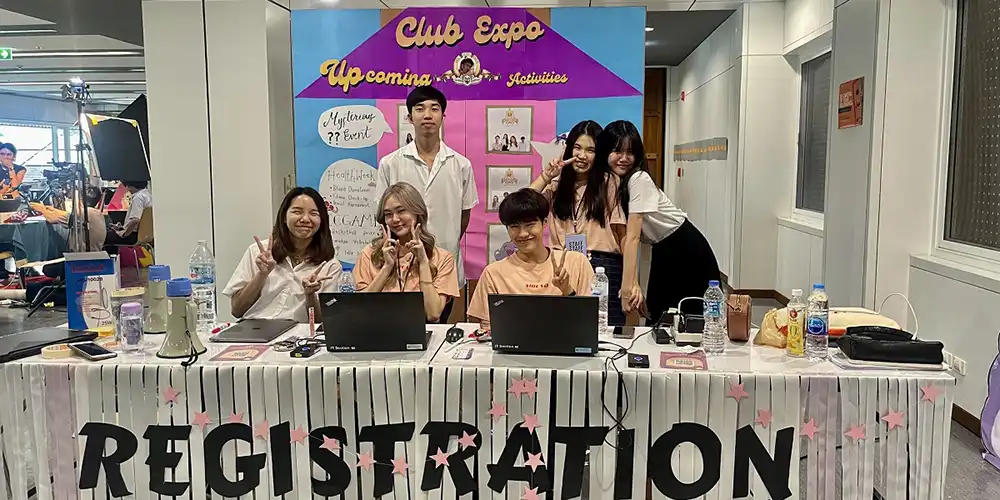 MUIC Club Expo in Mun Muang's Neighborhood
Mahidol University International College's (MUIC) Student Association (known by its Thai acronym, SMO) held this term's Club Expo on May 2-3, 2023 at Dice Hall and Exhibition Hall, 2nd Floor, Aditayathorn Building.
The SMO's mascot, known as Nong Mun Muang, took MUIC students to Nong Mun Muang's neighborhood to visit MUIC's 35 clubs.
Club Expo attracted approximately 1,000 participants, giving them the opportunity to learn more about MUIC's 35 student clubs and sign up for activities in the field that they are interested in. The expo included club performances and information sharing, fun games, and interactions with club committees and members.
There were also contests that offered prizes such as Starbucks cups, MUIC merchandise like key rings, umbrellas, stationery and others. The expo was an opportunity for students to sign up for clubs that specialize in their interests and hobbies.