MUIC Receives AACSB Accreditation
April 25, 2019
2019-04-25 1:28
MUIC Receives AACSB Accreditation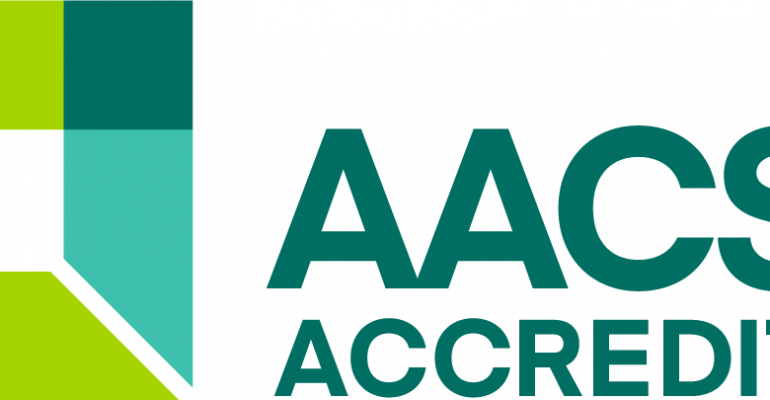 MUIC Receives AACSB Accreditation
Mahidol University International College (MUIC) recently received accreditation from the prestigious Association to Advance Collegiate Schools of Business (AACSB). Being accredited by AACSB is a guarantee of high quality business education. MUIC is now one of only five institutions that provide business education in Thailand to be certified by AACSB.
Mahidol University International College (MUIC) has been recently accredited by the Association to Advance Collegiate Schools of Business (AACSB), a global association of business schools whose international standards have been synonymous with academic excellence.
"AACSB accreditation recognizes institutions that have demonstrated a focus on excellence in all areas, including teaching, research, curricula development, and student learning," said Stephanie M. Bryant, Executive Vice President and Chief Accreditation Officer of AACSB International in an official statement. "We congratulate Mahidol University International College and Dean Chulathida Chomchai on earning accreditation, and applaud the entire MUIC team—including the administration, faculty, staff, and students—for their roles in earning this respected honor."
Assoc. Prof. Chulathida Chomchai, MD, Dean of MUIC, recognized the significance of the AACSB accreditation and congratulated the Business Administration Division. "One of MUIC's primary missions is its management of the curricula towards achieving internationally recognized standards. This, in turn, would lead to a sustainable future for the College. The Business Administration Division has attained this with the highly-coveted and long-awaited AACSB accreditation, a goal that was seven years in the making. I cannot overstate what an admirable feat this is, given the breadth and depth of criteria used to review the business programs. The monumental efforts of the faculty and staff, led by Dr. Benjalux Sakunasingha, in organizing and presenting the information in a comprehensive yet succinct manner deserves a special commendation. Congratulations to the Business Administration Division! You have our heartfelt appreciation and admiration for a job well done."
Dr. Benjalux Sakunasingha, Chair of the Business Administration Division, said, "I believe MUIC is one of the very best institutions of higher learning in Thailand and being certified by the AACSB—which carries the highest standards for business education worldwide—further confirms MUIC's academic excellence. The BA Division is and always will be committed to continuously improve the quality of its curriculum and teaching methodologies and learning experiences. It will also provide valuable and relevant research and knowledge transfer that will contribute to a sustainable global society. As one of the leading business programs in Thailand, we have a caring environment that will nurture future business persons."
Only 5% of the world's schools offering business degrees at the bachelor level or higher have received AACSB accreditation, reflecting its highest standards of quality. In Thailand, only five institutions of higher learning—including MUIC—are AACSB certified.
Being accredited by AACSB enhances the reputation of Mahidol University as a world-class university. It also shows that MUIC is an internationally-qualified institution that offers high-quality business degrees at the undergraduate and graduate levels.
MUIC's Business graduates are also expected to have more opportunities to be accepted in reputable MBA programs because some universities prefer applicants who have received their undergraduate degree from an AACSB-accredited program.