MUIC Executives' Online Meeting with Students
December 17, 2021
2021-12-17 5:39
MUIC Executives' Online Meeting with Students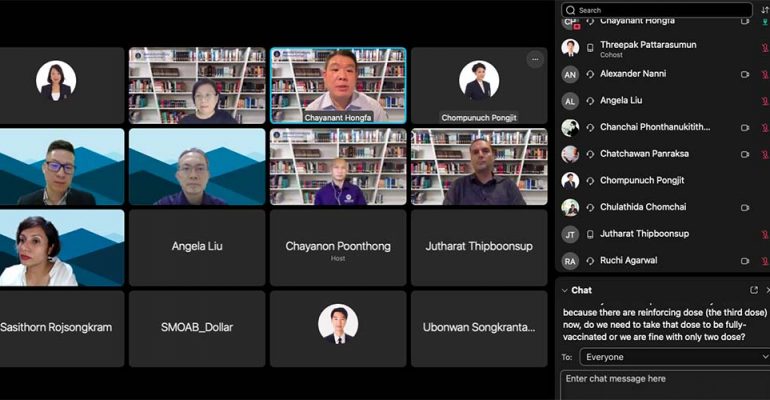 MUIC Executives' Online Meeting with Students
Assoc. Prof. Dr. Chulathida Chomchai, M.D., Dean of Mahidol University International College (MUIC), and the College's executive team had a virtual meeting with students during an online event entitled "The Living Room" on December 15, 2021 via CISCO Webex.
During this online event attended by 220 students, the Dean and the executives announced the College's new policies for the next trimester (T2/2021 – 2022) including:
– Academic policy for T2 and T3
– SKY+ Application
– Personal Data Protection Act
During the open forum, the students asked many questions on issues such as scholarship grants, ATK test, vaccination, study plans for the next trimester and others.