MUIC Holds "1st Innovative College Event (ICE)"
February 17, 2023
2023-02-20 2:31
MUIC Holds "1st Innovative College Event (ICE)"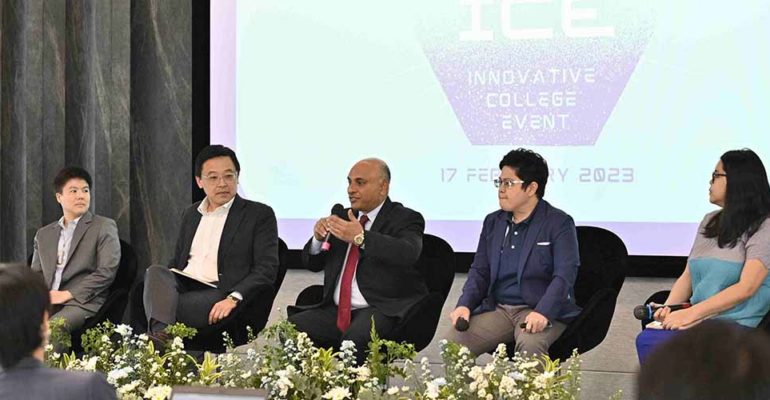 MUIC Holds "1st Innovative College Event (ICE)"
Mahidol University International College (MUIC) held its first "Innovative College Event (ICE)" on February 17, 2023 at Charinyarasami Hall, Aditayathorn Building.
This event jointly organized by the Research Promotion & Management (RPM) and Academic Services (AS) sections, was aimed at showcasing the innovative and creative academic products of MUIC's faculty members. It was also meant to encourage collaboration as well as promote the college's external research funding. In addition, the event advocated sustainability in connection with the UN Sustainable Development Goals (SDG) and Thailand's economic and social development plan.
Prof. Chulathida Chomchai, M.D., MUIC Dean, delivered the opening remarks. In the morning session, there was a research forum focusing on collaboration and external grants with partner universities, and an academic service forum that focused on innovation and creative economy. In the afternoon session, an exhibition highlighting innovative research and academic service projects from MUIC faculty and partners was unveiled. In addition, the MUIC Case Club shared information about their projects, activities, and awards with the MUIC community.
ICE was created to serve as a platform to highlight and further promote innovative products and creative research at MUIC. It is an opportunity for faculty members to share their original ideas and creative output, and for the audience to learn more about the exciting and interesting kinds of research and academic work being conducted at the college. It is also a chance to get to know other faculty members and meet guests representing invited organizations and several partner universities of MUIC.