MUIC Holds "Online Camp Ep.2"
April 23, 2021
2021-04-23 8:48
MUIC Holds "Online Camp Ep.2"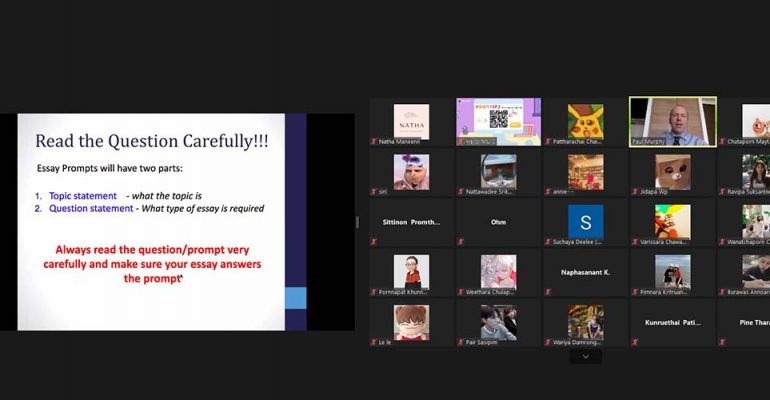 MUIC Holds "Online Camp Ep.2"
The Corporate Communication Section of Mahidol University International College (MUIC) held a virtual event entitled "MUIC Online Camp Ep.2" on April 23, 2021 via Zoom online application.
This second installment of the online camp aimed to provide information about MUIC's undergraduate programs, admission process, direct track to PC (Preparation Center for Languages and Mathematics) and study abroad program to high school students who are interested in enrolling in MUIC's international bachelor degree programs.
The 80 high school students who participated learned much about writing good essays, received important tips for a successful interview as well as participated actively in online mock classrooms.