MUIC Holds "Path for Career Success" Online Seminar
March 15, 2022
2022-06-22 8:47
MUIC Holds "Path for Career Success" Online Seminar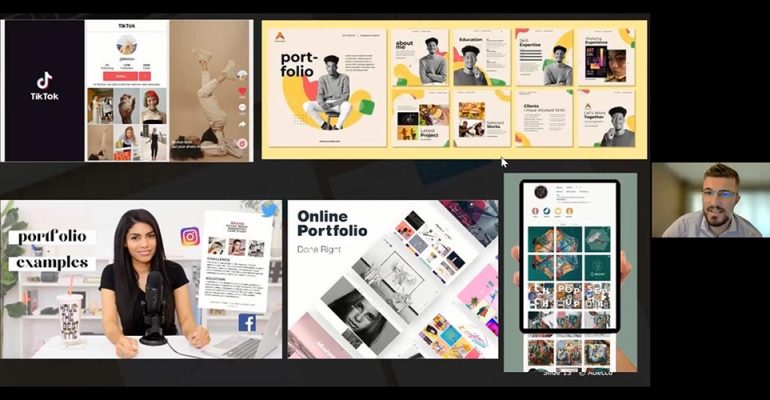 MUIC Holds "Path for Career Success" Online Seminar
Mahidol University International College's (MUIC) Alumni Affairs and Career Development Group, in collaboration with Career Insight Club and all MUIC academic divisions, organized a "Path for Career Success" event online via Zoom on March 5, 2022.
The event aimed at preparing graduate students for job opportunities by providing them with advice from career experts and experienced alumni.
The event has two sessions. Session 1 featured "Job Hunting Tricks During the Crisis" with Mr. Ashley Alcock, Director, Adecco Recruitment (Thailand) Ltd. as guest speaker; while Session 2: Career Talks featured alumni guest speakers from the various divisions, with students choosing to attend the session matching their respective major.
There were 180 MUIC graduating students and alumni who attended the event.
These are the various topics with their respective guest speakers:
"Tips to Successful Career Path" (BBA)
1. Kamonchanok Sanganunt
Technology Consulting Manager, Accenture
2. Irin Govitgoongai
Head of Seller Onboarding (Business Development Manager), Lazada
"Building a Deep Tech Startup in Health Care Industry: AI-Driven Medical Diagnosis" (Science)
Supitchaya Phupisut
CEO and Co-founder, Perceptra
"Careers at the UN Secretariat" (Social Science)
Antika Preeyanon
Library and Reference Assistant Library, Communication and Knowledge Management Section,
United Nations Economic and Social Commission for Asia and the Pacific (UNESCAP)
"Secret Paths for Career Success: The Next-Normal Business" (THM)
Ratchaporn Poolsawadee
President, Tourism Association of Koh Samui
"The Business of Contemporary Design" (FAA)
1. Theeratuch Thammatuch-Aree
Co-founder & Director, The Studio Apollo
2. Chisanapong Tanateerasawat
Director & Designer, The Studio Apollo
"What I Wish I Would Have Known: Tips from Past ICIC Alumni" (HLD)
1. Rosemary Gosteli Dela Cruz
Management Associate, Strategy & Transformation Division of Group Technology & Customer Services, Bank of Ireland
2. Nicha Tamthong
Research and Information Management Officer, Protocol Division, Department of Protocol, Ministry of Foreign Affairs
3. Tanyada Kitimankul
Assistant to Chairman, LOVEiS Entertainment Co., Ltd.