MUIC Holds Talk on IRB Approval for Research
May 24, 2019
2019-05-24 4:34
MUIC Holds Talk on IRB Approval for Research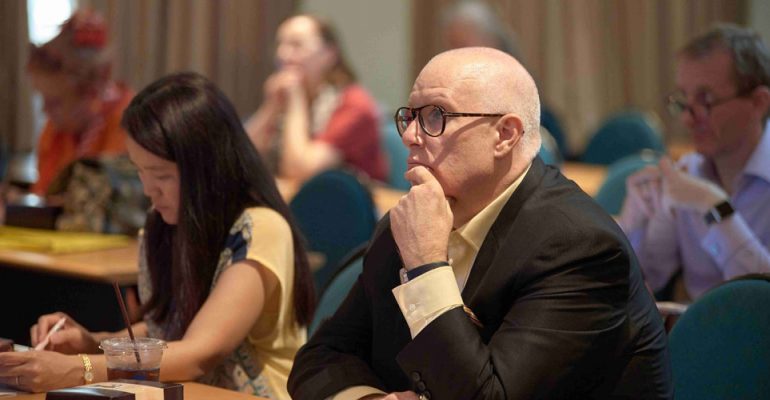 MUIC Holds Talk on IRB Approval for Research
The Research Promotion and Management Section held a talk entitled, "Do I need to apply for IRB approval for my research?" on May 24, 2019 at the Seminar Room 1210, MUIC Building I.
Mahidol University's policy on "human ethics for research" covers university researchers who used surveys of or interviews with human respondents and requires them to secure Institutional Review Board (IRB) approval for their research works.
Twenty participants attended the event which featured Asst. Prof. Dr. Pattama Patpong from the Research Institute for Languages and Cultures of Asia (RILCA) and Dr. Kornsiri Boonyaprakob from the Faculty of Liberal Arts, Mahidol University, as speakers. The session focused on what IRB is, its importance for research, and how to apply for IRB approval.