MUIC Job Fair and Study Abroad Fair 2023
January 27, 2023
2023-04-10 3:34
MUIC Job Fair and Study Abroad Fair 2023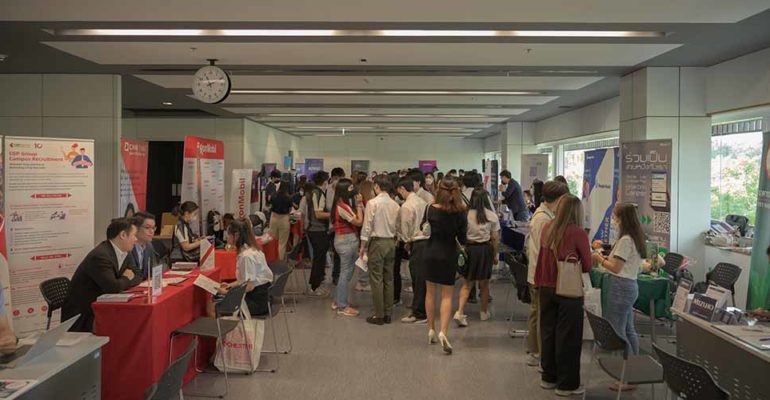 MUIC Job Fair and Study Abroad Fair 2023
Mahidol University International College (MUIC) held the "MUIC Job Fair and Study Abroad Fair 2023" attheExhibition Hall, 2nd Floor and at the Reception Hall, Ground Floor, Aditayathorn Building on January 25 – 26, 2023.
The two-day event, organized by the Alumni Affairs and Career Development Group of the Office of Student Affairs, attracted around 700 people each day, composed of MUIC students and alumni and Mahidol University students.
There were 70 Thai and international companies, universities and agencies which sent their representatives to the event such as PricewaterhouseCoopers, Deloitte Consulting SEA, EY, KPMG, Accenture, ExxonMobil Ltd., Bank of Thailand, NSTDA, Procter & Gamble, TikTok, LINE MAN Wongnai, Kasikorn Bank, SCG, University College London, University of Northampton, Myadmissions, Hands On and others.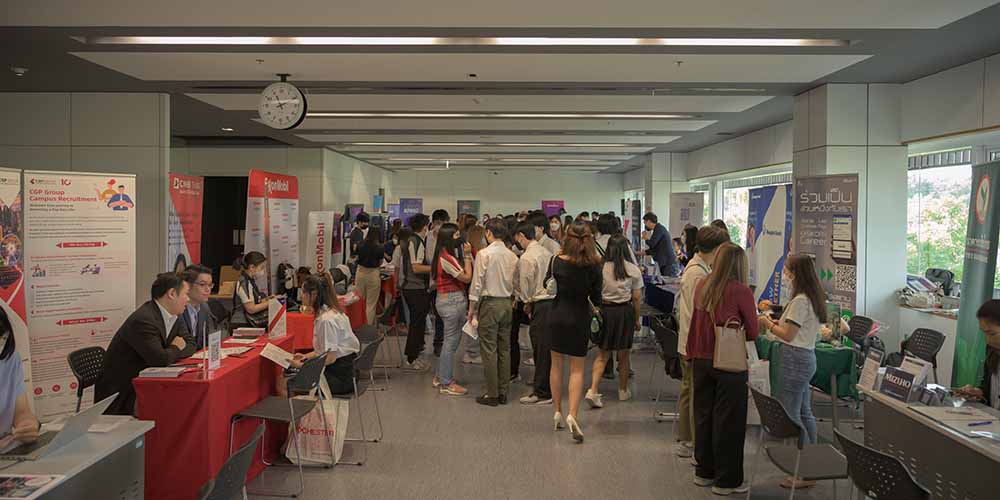 MUIC Job Fair and Study Abroad Fair 2023
January 13, 2023
2023-01-30 8:14
MUIC Job Fair and Study Abroad Fair 2023
MUIC Job Fair and Study Abroad Fair 2023