Animal Lovers Club, Diving Club Partner in "Rise of the Guardians"
January 26, 2023
2023-02-06 9:59
Animal Lovers Club, Diving Club Partner in "Rise of the Guardians"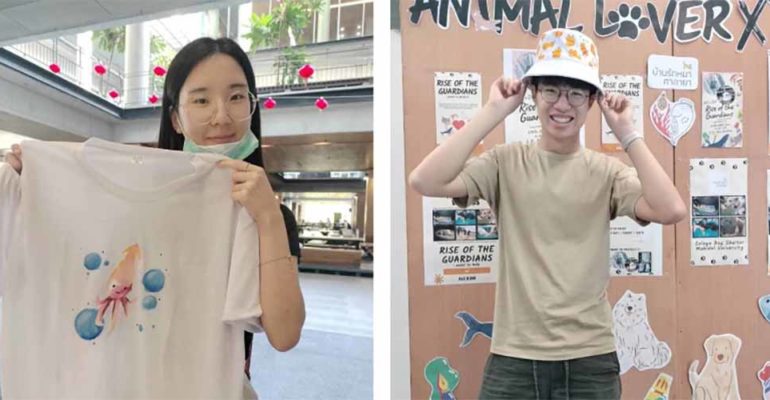 Animal Lovers Club, Diving Club Partner in "Rise of the Guardians"
Mahidol University International College's (MUIC) Animal Lovers Club, in collaboration with Diving Club, organized "Rise of the Guardians," an event where participants got to paint a design on a T-shirt or a bucket hat using the fabric paint provided by the club.
The event, held from January 24 to 26, 2023 at the ground floor of Aditayathorn Building, attracted over 100 participants. A hundred bucket hats and 60 T-shirts were sold in this activity, enabling the clubs to raise a total of 23,589 Baht. After dividing this amount equally between the two clubs, they donated their shares to their respective foundation of choice.
The Diving Club chose to donate its share to the Princess Sirivannavari Thai Coral Reef and Marine Life Conservation Foundation to help with the conservation of the aquatic ecosystem. Meanwhile, the Animal Lovers Club used the money raised to buy supplies like dog snacks, puppy pads, and other items to donate to Salaya Dog Shelter Mahidol University, which will also be a part of Animal Lovers Club's third activity to be held this trimester.