MUIC Joins TAT Education Fair
May 27, 2021
2021-05-27 5:07
MUIC Joins TAT Education Fair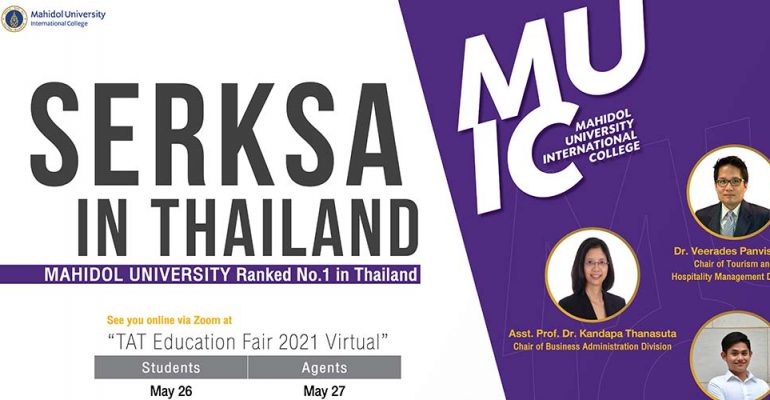 MUIC Joins TAT Education Fair
As part of its efforts to promote its academic programs, Mahidol University International College (MUIC) joined the "TAT Education Fair Virtual 2021" on May 26-27, 2021 via Zoom.
Organized by Amazing Thailand Cambodia, this event was held to promote Thailand's universities to Cambodian students and others.
MUIC's representatives joined those from other universities in Thailand. The MUIC team was led by Dr. Veerades Panvisavas, Chair of the Tourism and Hospitality Management Division (THM); Asst. Prof. Dr. Kandapa Thanasuta, Chair of the Business Administration Division (BA); and Mr. Sihapanha Moun, a 3rd year Cambodian student who is enrolled in THM Division's Travel and Service Business Entrepreneurship program.