MUIC Open House 2023
September 17, 2023
2023-09-18 7:13
MUIC Open House 2023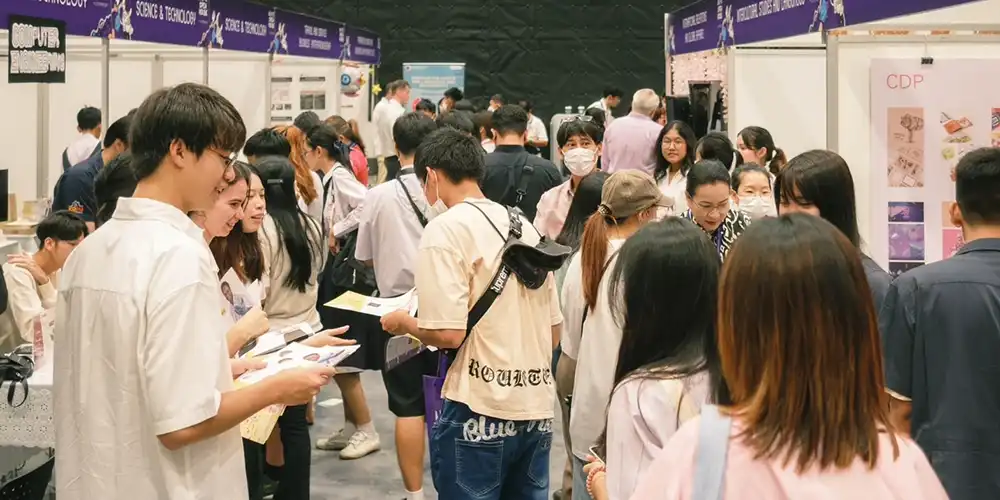 MUIC Open House 2023
Mahidol University International College (MUIC) welcomed an estimated 2,061 visitors during "MUIC Open House 2023" which was held on September 16-17, 2023 at Aditayathorn Building, MUIC, Salaya Campus. The event had the theme "IC Your Space."
The high school students learned a lot about MUIC during the two-day exhibition event which was held in conjunction with Mahidol University.
They visited exhibition booths for MUIC's 17 undergraduate majors on the 5th Floor, giving them the opportunity to learn more about the degree programs they are interested in. Student representatives of each major were on hand to give them information about the majors. There were also booths for student exchange, Preparation Center for Languages and Mathematics, MUIC Connect, Admissions and others.
The students also joined activities initiated by the Student Association while some student clubs gave performances to entertain the visitors. For those interested, groups of visitors were given guided tours of MUIC's facilities.
More pictures https://www.facebook.com/mahidol.inter?mibextid=avESrC