Mahidol University International College would like to encourage you to apply or nominate the MUIC Outstanding Alumni Award 2020.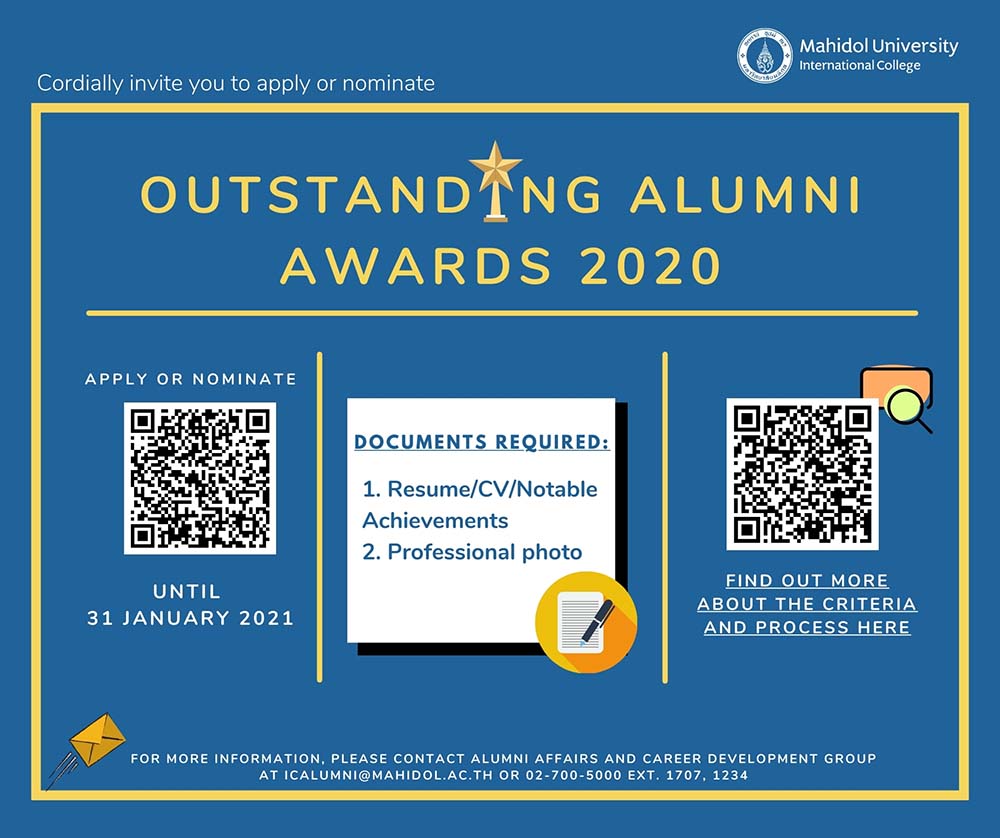 Outstanding Alumni are classified into five (5) different categories as outlined below:
1. Outstanding Academic Alumni
2. Outstanding Management Alumni
3. Outstanding Professional Alumni
4. Outstanding Community Services Alumni
5. Rising Star Alumni
Online application and nomination can be registered within January 31, 2021 through this link or scan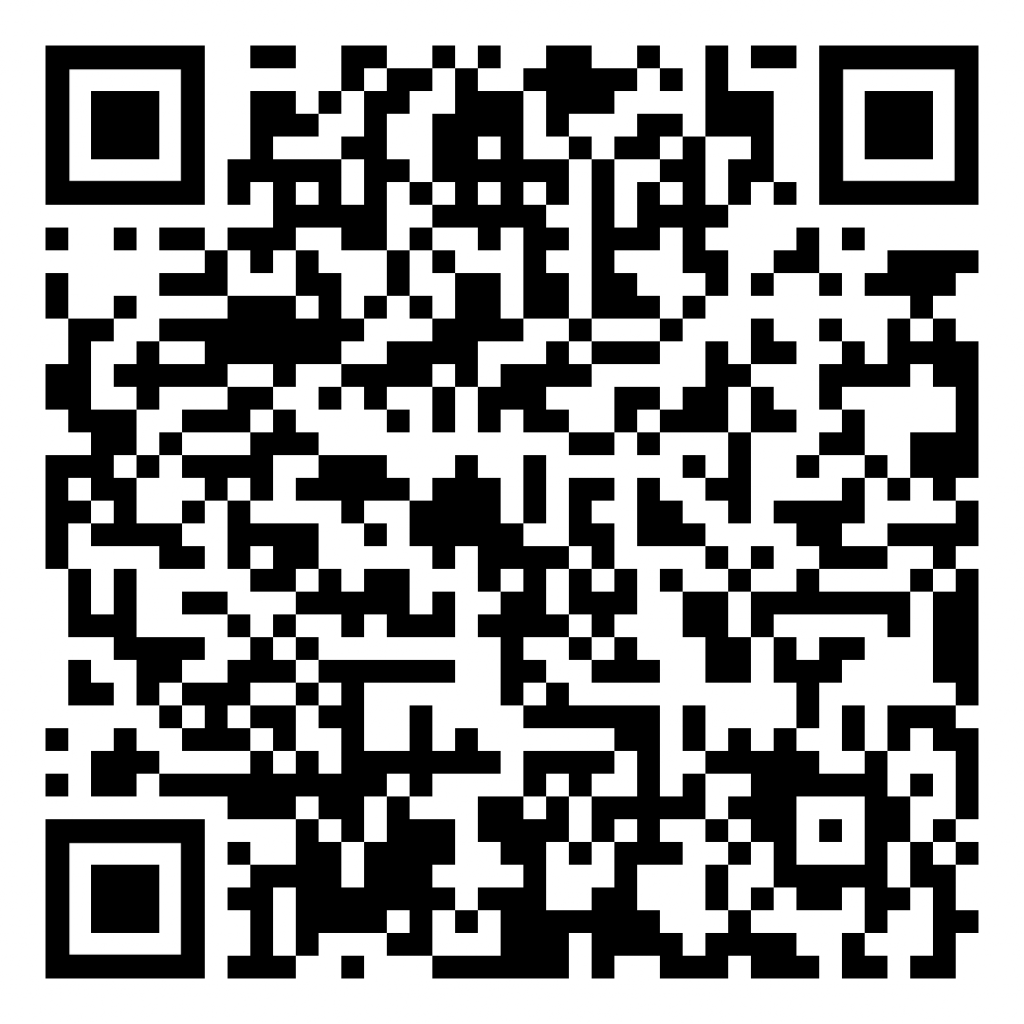 Find out more about the criteria and process here.
For more information, please contact icalumni@mahidol.ac.th or 02-700-5000 ext. 1707, 1234
We are sorry that this post was not useful for you!
Let us improve this post!
Tell us how we can improve this post?