MUIC SMO Organizes Concert
July 18, 2022
2022-07-18 2:12
MUIC SMO Organizes Concert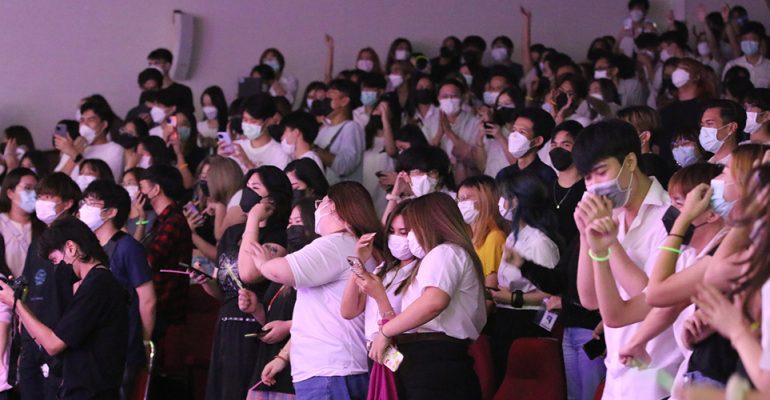 MUIC SMO Organizes Concert
The Student Association of Mahidol University International College (MUIC) organized the largest and the last event of the academic year, a three-hour concert entitled "Until We Meet Again," on June 28, 2022 at Auditorium in Building 1 and via Zoom online platform.
The featured artists were Patrickananda and Tilly Birds. There were also enjoyable games and activities for both online and onsite participants. The organizers also held a "Biggest Fan Game" of each artist via Kahoot, a "Meet & Greet" with Patrickananda and autographed Tilly Birds CD albums.
The participants said they had a great time because concerts and other in-person entertainment events were not allowed during the Covid-19 pandemic period.
The list of winners of The Biggest Fan of Patrickananda:
1st Place: Rada Deerungroj (International Business)
2nd Place: Sirirat Wanaprasertsak (International Business)
3rd Place: Narinya Yingcharoenthana (International Business)
The list of winners of The Biggest Fan of Tilly Birds:
1st Place: Natchaya Phiroonsaovapha (Biological Sciences)
2nd Place: Nuntawat Maruthapongsathorn (Food Science and Technology)
3rd Place: Rada Deerungroj (International Business)