MUIC Students and Lecturer Visit Channel 3
February 18, 2022
2022-02-18 9:35
MUIC Students and Lecturer Visit Channel 3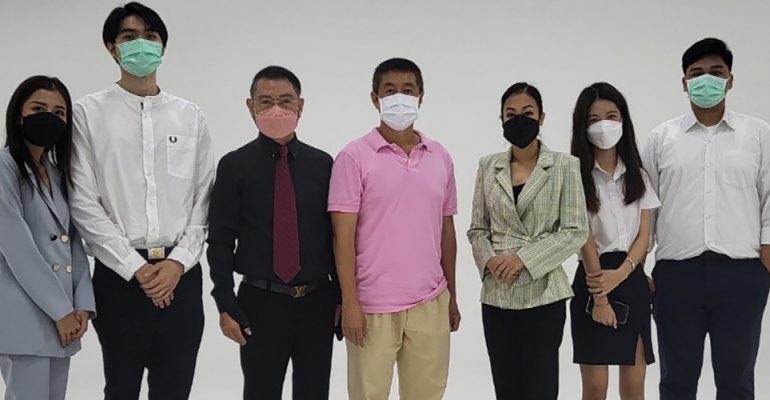 MUIC Students and Lecturer Visit Channel 3
Three students from Mahidol University International College's (MUIC) International Relations and Global Affairs (IRGA) program along with the program's internship coordinator, Ajarn Pattaka Sa-ngimnet, visited Search Entertainment Co., which operates under Channel 3 on February 17, 2022.
The excitement of these IRGA students was heightened as the CEO of Search Entertainment, Mr. Wiboon Leerattanakachorn, personally conducted them during the visit and introduced them to the actual work environment of the film-making and music industries.
Search Entertainment Co produces TV programs mostly geared towards the younger generation for Thailand's Channel 3. The company also organizes public events such as concerts, art exhibitions and music competitions.
To use this entertainment company as a stage for young people to express themselves and demonstrate their own abilities is the vision of Mr. Wiboon. One of the company's goals is to empower young people to follow their dreams. While escorted by Mr. Wiboon, the IRGA students were given the opportunity to participate in a short conference which gave them insights into the company's visions and tasks.
Mr. Wiboon generously offered IRGA students the opportunities for internship with the company. He also expressed a willingness to establish long-term internship prospects with MUIC and to help host and even to co-host events with MUIC, which would be beneficial for both MUIC students and the general public. Ajarn Pattaka described the visit as successful.