MUIC Students Receive Best Delegate Award in Model UN Event
January 16, 2020
2020-01-16 5:17
MUIC Students Receive Best Delegate Award in Model UN Event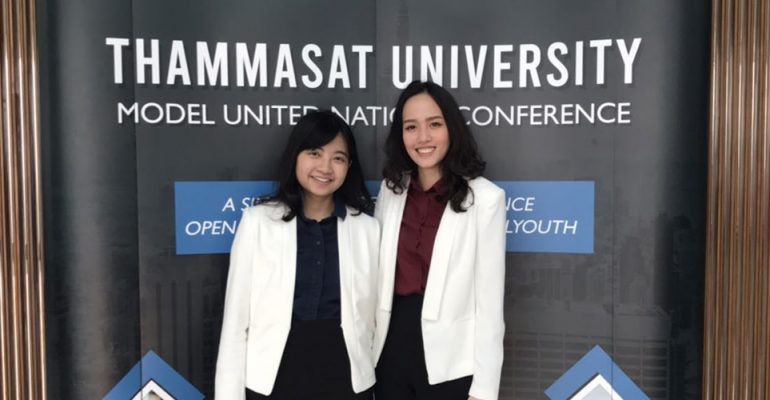 MUIC Students Receive Best Delegate Award in Model UN Event
Two students from Mahidol University International College (MUIC) jointly received the Best Delegate Award at the Thammasat University Model United Nations Conference 2020 (TUMUN) held on January 9-11, 2020 at the United Nations Conference Centre (UNCC), Rajdamnern Nok Avenue, and C asean, CW Tower, Ratchadaphisek Road, both in Bangkok.
The two award recipients were Ms. Arthitaya Rusmintratip, a Finance student, and Ms. Pin-anong Weesapen, an International Relations and Global Affairs student.
A Model United Nations conference simulates UN practices and procedures and gives both high school and university students an opportunity to experience firsthand how to conduct international diplomacy.