MUIC Students Win 1st Place in DASTA Innovative Tourism Project Pitching 2021
August 30, 2021
2021-08-30 8:37
MUIC Students Win 1st Place in DASTA Innovative Tourism Project Pitching 2021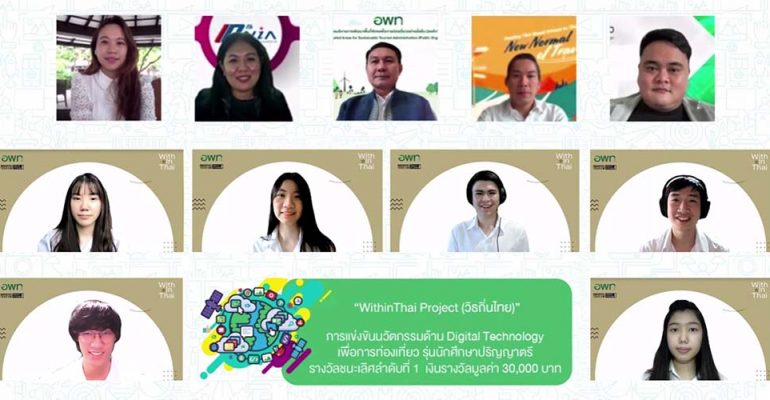 MUIC Students Win 1st Place in DASTA Innovative Tourism Project Pitching 2021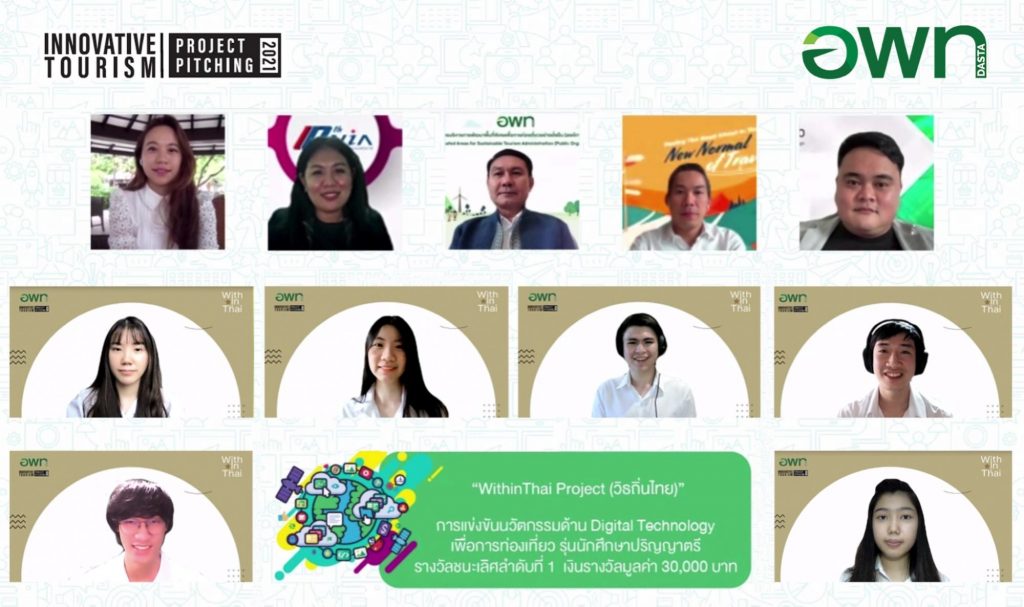 (During Award Announcement: Download Original File Here)
A group of students from Mahidol University International College (MUIC) and King Mongkut's University of Technology Thonburi (KMUTT), under the name of "WithinThai," won the 1st Place in the DASTA Innovative Tourism Project Pitching 2021 held on August 20, 2021 under the category "Digital Technology (Undergraduate)."
The team of WithinThai Project is composed of of six members including:
Sirada Sri-uthaisiriwong (MUIC, major in Tourism and Hospitality Management)
Sivakorn Kengmala (MUIC, major in Tourism and Hospitality Management)
Thitirat Sikharinrat (MUIC, major in Tourism and Hospitality Management)
Kriangkrai Suriyasakol (MUIC, major in Marketing)
Parattapon Dansinpan (MUIC, major in Computer Engineering)
Panitta Okascharoen (KMUTT, major in UX and UI designing)
With insightful advice from Dr. Kaewta Muangasame, a lecturer of MUIC's Tourism and Hospitality Management Division, the WithinThai Project successfully won the Final Round and was awarded with 30,000 Baht cash prize by the Designated Areas for Sustainable Tourism Administration (DASTA).
WithinThai Project is where digital technology meets tourism in the local area. The project aims to help the local community, which plays the crucial role in community-based tourism (CBT) to further exercise their abilities and knowledge to the broader markets by integrating four features ⁠— Storytelling Game, One-click Booking, Finding WithinThai, and Shopping with Local ⁠— into their tourism products and services. These are combined with a refined UX/UI design that will help simplify and enhance the users' experience.
Additionally, the team received an opportunity to further implement the project at its actual location, "Chakngeaw," which is an ancient Chinese market and "Takien-Tia" community. The platform will have its pre-launch program starting on August 28, 2021 and will run up to September 2, 2021.
If you are interested in the WithinThai Project, you can follow WithinThai's social media platform for more information.
Facebook: WithinThai Project (facebook.com/withinthai.project)
Instagram: @withinthai.project_official (instagram.com/withinthai.project_official)
(Our Team Members: Download Original File Here)
(First Implementation Session with Chakngeaw Ancient Chinese Market,
Takien-Tia community, and DASTA 3 Smart Active Beach: Download Original File Here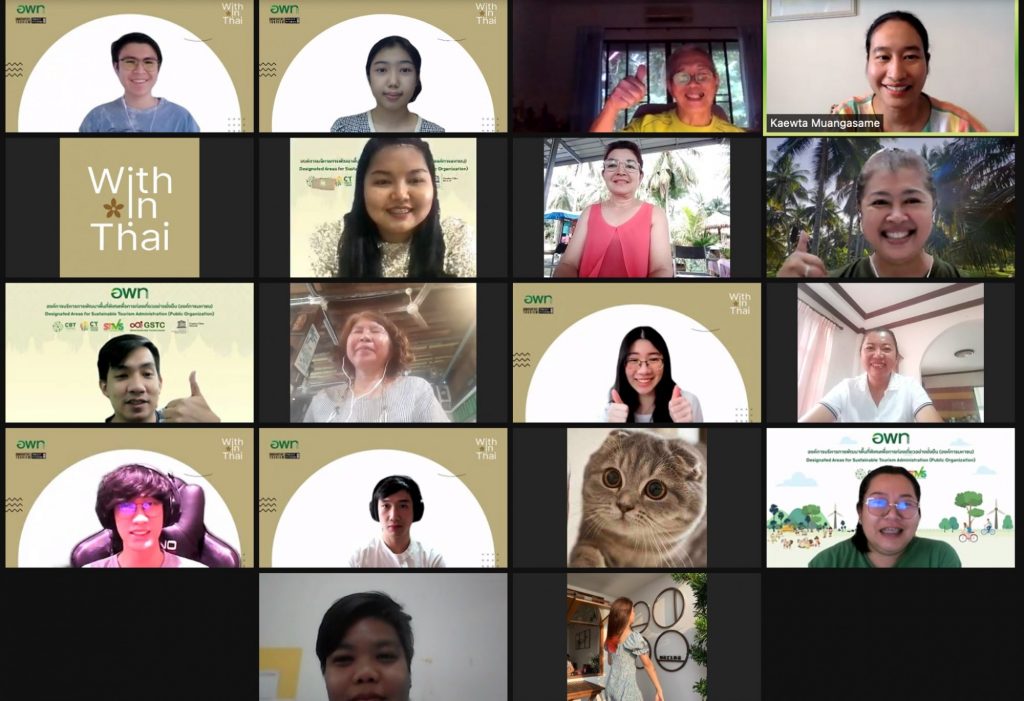 (Framework 1 –
Our Platform Website: 
Download Original File Here)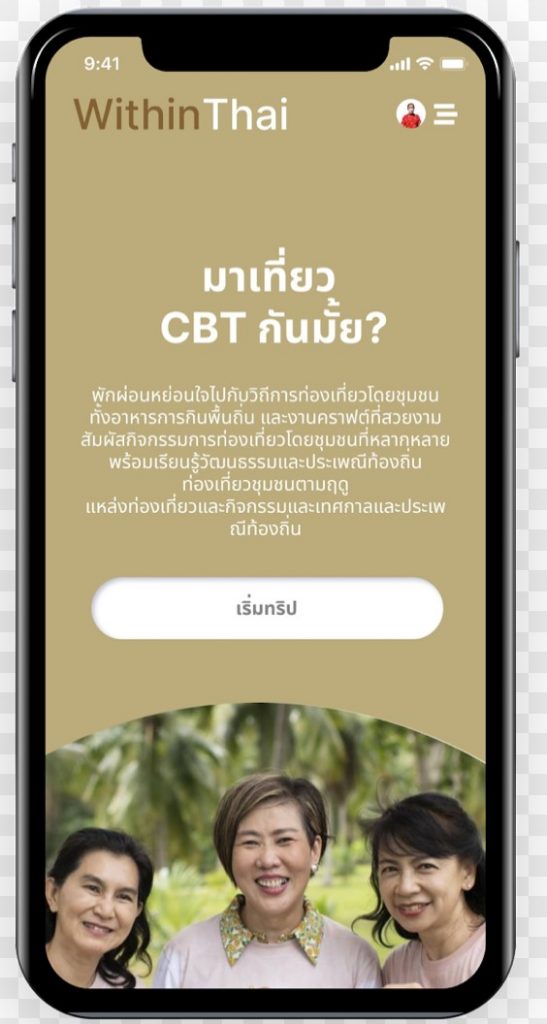 (Framework 2 – Welcome to Chakngeaw, Ancient Chinese Market: Download Original File Here )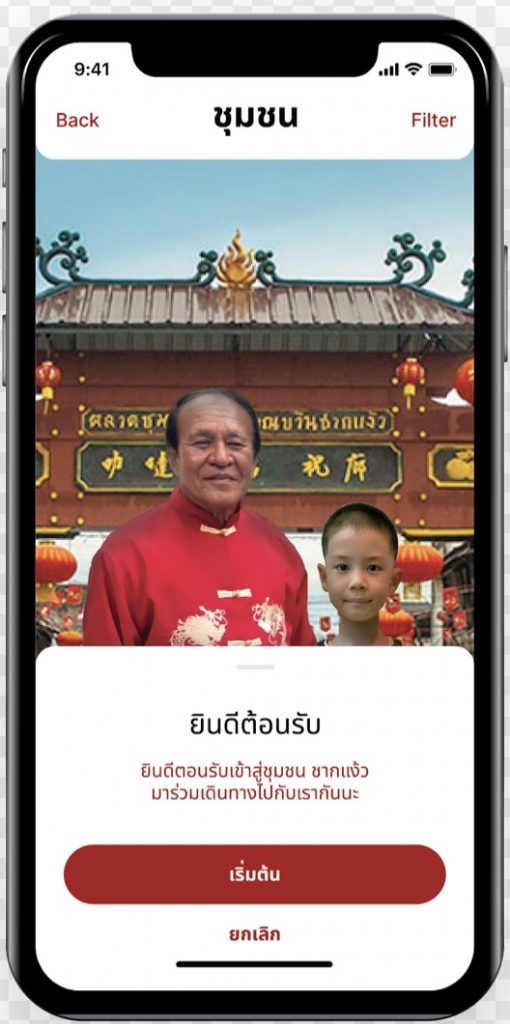 (Framework 3 – Choosing travel destination: Download Original File Here )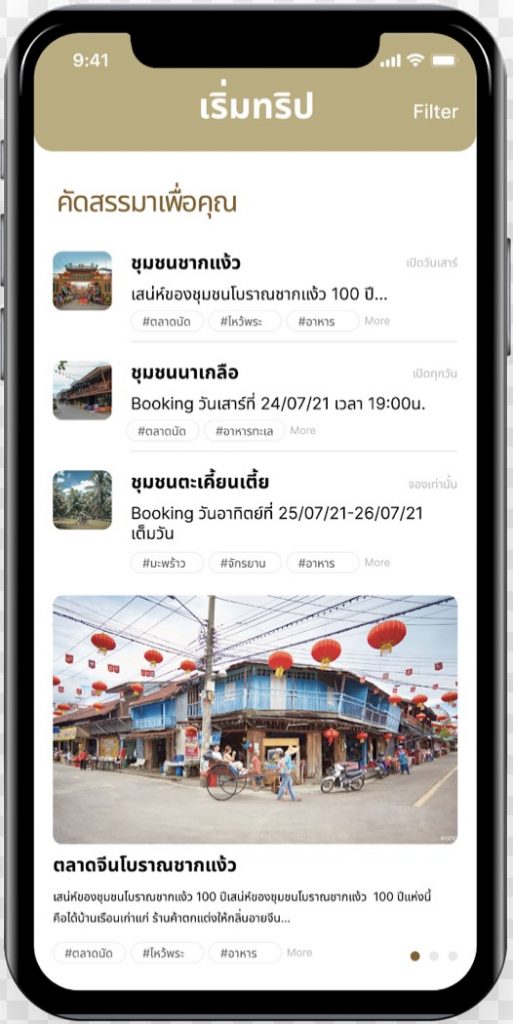 (Framework 4 – User Profile: Download Original File Here)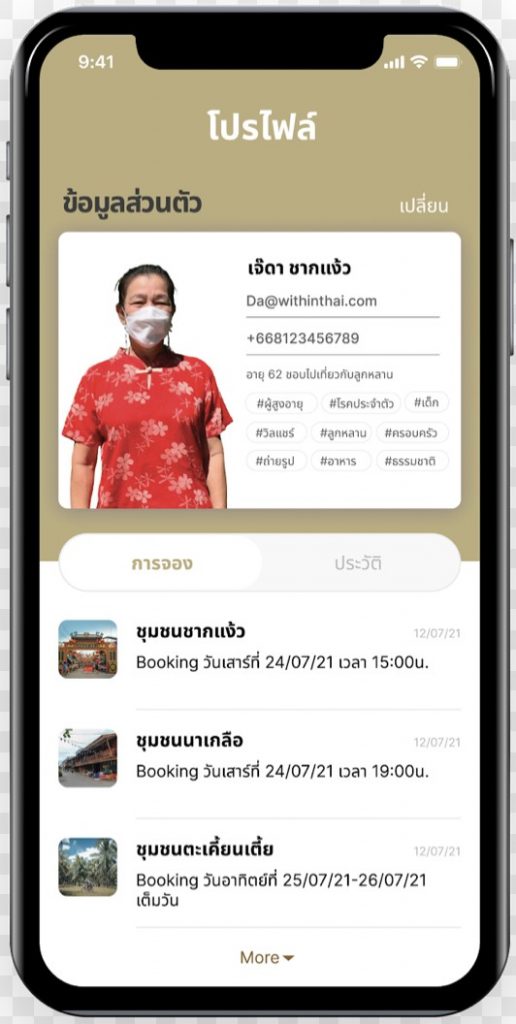 (Smile of the winners: Download Original File Here)