MUIC Students Win Prizes in German Contest
September 30, 2022
2022-09-30 8:34
MUIC Students Win Prizes in German Contest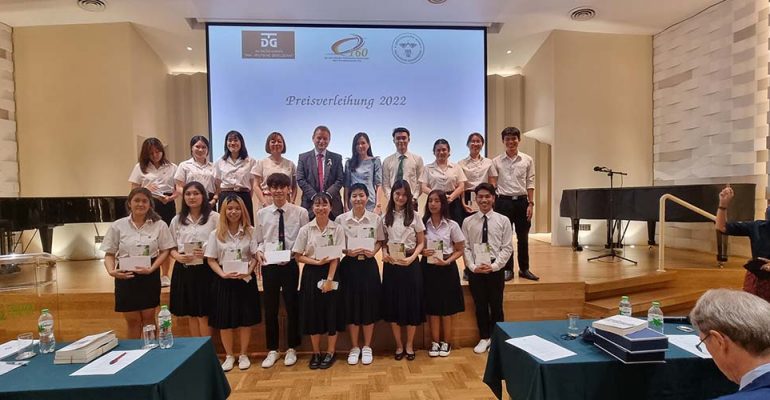 MUIC Students Win Prizes in German Contest
Two students from Mahidol University International College's (MUIC) German minor program won prizes at the annual TDG German Competition on September 23, 2022 at Goethe Institute Bangkok.
The competition was organized by Thai Deutsche Gesellschaft TDG, with Dr. Georg Schmidt, German Ambassador to Thailand, awarding the prizes to the winners. The ceremony included performances from several prize winners.
The annual award is given to students of German language in universities in Thailand. Aside from MUIC, the winners also came from Chulalongkorn University, Thammasat University, Prince of Songkhla University, Khon Kaen University, Sinakarin Wirot University and Kasetsart University.