Rakkaew Club's "Share Your Wardrobe"
September 30, 2022
2022-12-06 8:48
Rakkaew Club's "Share Your Wardrobe"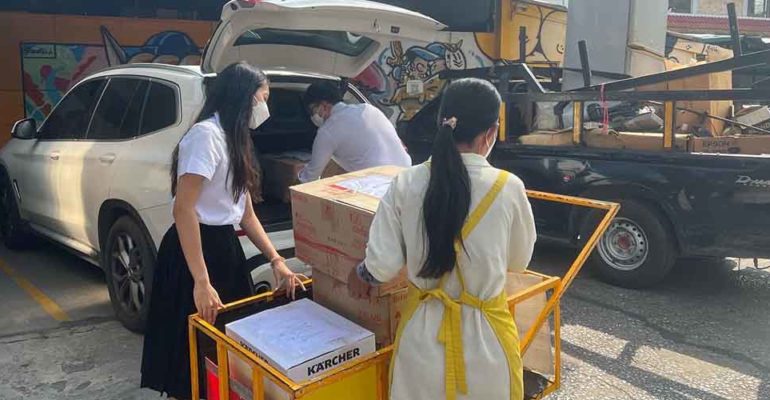 Rakkaew Club's "Share Your Wardrobe"
The Rakkaew Club successfully held a donation drive for clothes during September 20 to 30, 2022.
The club also screened a video entitled the "Konmari Method" to instruct the donors on how to classify their donated clothes. They were then asked to drop their bag of clothes (with the plastic bags provided by Rakkaew Club) next to Termtem Room (G Floor, Aditayathorn Building) or at the Activity Ground (1st Floor, Old Building).
The clothes were later repacked by the club's committee members and donated to the Mirror Foundation.