"MUIC Sweet Home" as Students Return to Campus
October 10, 2022
2022-10-10 13:14
"MUIC Sweet Home" as Students Return to Campus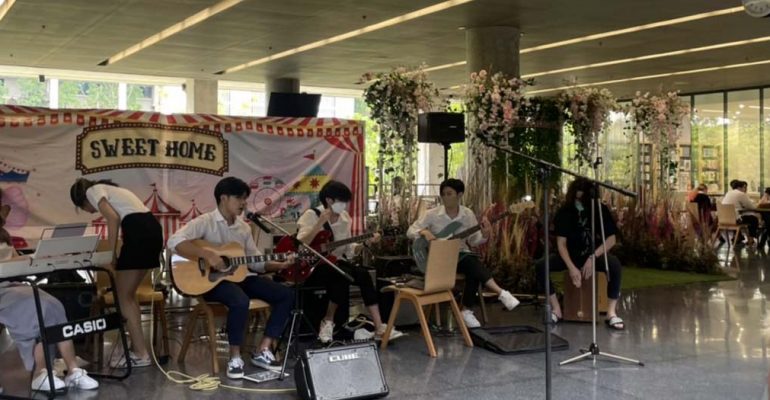 "MUIC Sweet Home" as Students Return to Campus
Mahidol University International College's Student Association (also known as SMO) arranged a welcome-back-to-campus event for students entitled, "MUIC Sweet Home" on October 4, 2022 at Aditayathorn Building.

SMO celebrated the return to regular on-campus classes with a variety of food and beverages spiced up with live music, giving the event a truly festive air.

An estimated 1,500 students attended "MUIC Sweet Home," a welcome opportunity for returning students to catch up after the intermittent pandemic lockdowns over the past two years, making them welcome and feeling at home in the campus.