THM Club's Coffee Workshop
October 9, 2022
2023-01-09 2:03
THM Club's Coffee Workshop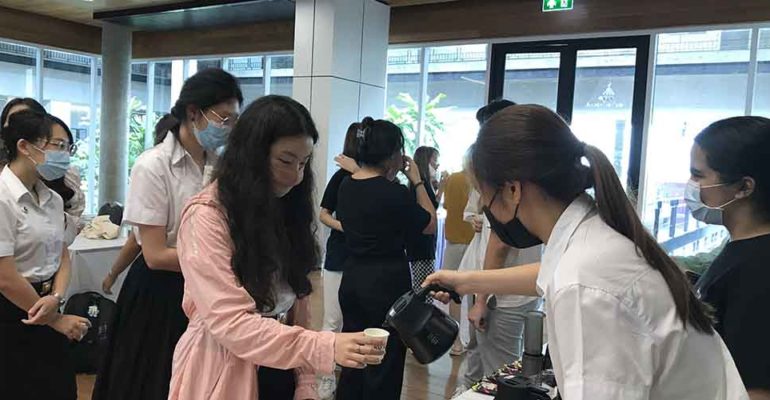 THM Club's Coffee Workshop
For coffee lovers out there, the THM Club of Mahidol University International College (MUIC) served up an interesting seminar-workshop called "The Basic About Coffee" on October 7, 2022 at Charinyarasami Hall, Aditayathorn Building.
Featuring as its guest speaker Mr. Sakchai Nunmin, owner of A Cup of Joe café and also a Q Robusta and Q Arabica grader, the seminar-workshop was a great opportunity for the 30 participating MUIC students and lecturers to familiarize and learn more about everyone's favorite brew.
Mr. Sakchai gave a lecture which was soon followed by a workshop in which participants were able to do cupping, tasting and learning about the process behind coffee. The participants were able to taste and learn the differences between flavors based on various types of coffee beans and how they are produced as well as different brewing techniques used by baristas.