MUIC's Cycling Club Organizes "Treasure Hunt"
October 7, 2022
2023-02-09 13:23
MUIC's Cycling Club Organizes "Treasure Hunt"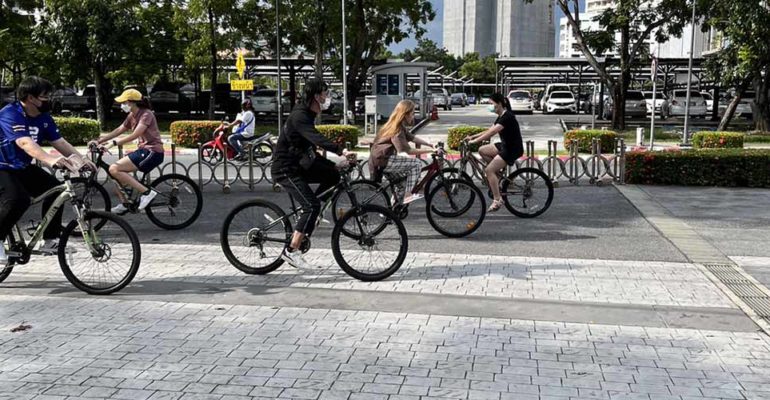 MUIC's Cycling Club Organizes "Treasure Hunt"
The Cycling Club of Mahidol University International College (MUIC) held its "Cycling-Club Treasure Hunt" on October 7, 2022, attracting 15 participants.
This activity was a reality game show combined with treasure hunting and cycling all under a pirate theme. Participants were asked to bike all over Mahidol University's Salaya campus as they searched for the clues that the club had set up so that they can solve the puzzles and win the prizes. Thus, it was only through a combination of great teamwork, sharp observation, and critical thinking that the participants were able to make it through the competition and win.
The club's officers said that although the biggest prizes of this competition were in cash, they said that the most precious prize was making new friends.
The winners were:
1st Place: Napath Panpunnang, 4th Year (majoring in International Business), 2,700 Baht cash prize
2nd Place: Chayanis Jittirabumrung, 2nd Year (Marketing), 1,800 Baht cash prize
3rd Place: Tita Keeratiwong, 4th Year (Finance), 900 Baht cash prize