MUIC Theatre Club's Information Session
May 11, 2022
2022-08-11 1:14
MUIC Theatre Club's Information Session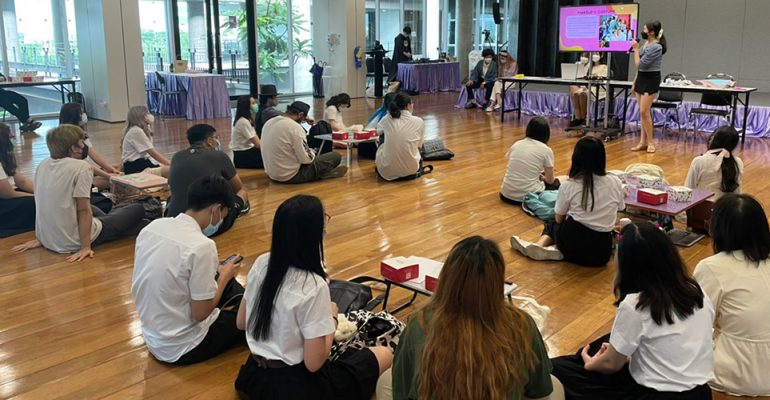 MUIC Theatre Club's Information Session
Mahidol University International College's (MUIC) Theatre Club successfully hosted its information session on May 24, 2022 at Charinyarasami Hall in Aditayathorn Building.
There were 24 students who attended the event and got the chance to meet up with current and future members of Theatre Club.
Current active members gave a presentation about the responsibilities of each position in the club. There was also a mini-show to entertain them and give them an opportunity to see the current members' talents and skills.
"It was a great opportunity to be able to introduce participants to our club and our work," the club said.