Volunteer Club's Painting for a Cause Activity
May 12, 2022
2022-06-27 9:40
Volunteer Club's Painting for a Cause Activity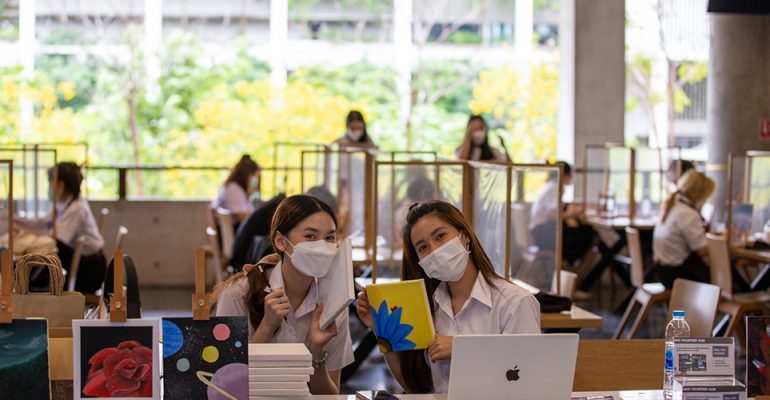 Volunteer Club's Painting for a Cause Activity
On May 9-12, 2022, Mahidol University International College's (MUIC) Volunteer Club conducted "Can-Wad Donation" activity at Aditayathorn Building's ground floor.
Many students were interested in this activity as it was the first on-site activity conducted by Volunteer Club in a while. The seats were almost full for the duration of the activity. All the profit from this activity will be donated and used in future volunteer activities of the club such as the Volunteer Camp.
Participants were given a canvas frame, brushes, and colors. They painted the canvas and get the painted frame back in return. Most participants said they love this activity and they are happy to help society through this activity.