Sign Language Club Raises Funds for Deaf School
May 12, 2022
2022-06-22 8:24
Sign Language Club Raises Funds for Deaf School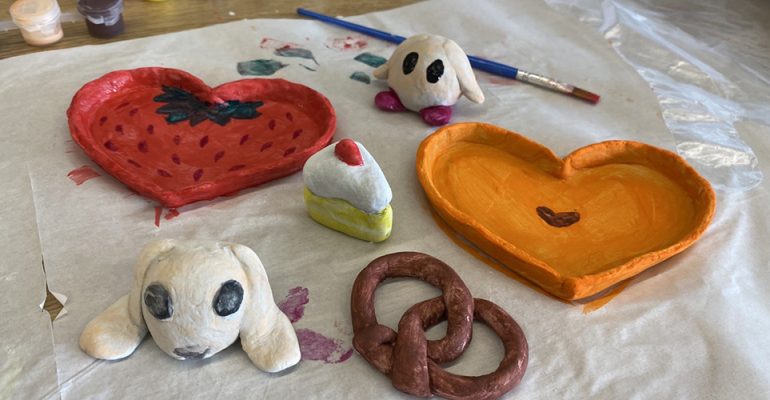 Sign Language Club Raises Funds for Deaf School
The Sign Language Club held a fundraising activity on-campus on May 9-12, 2002 at Aditayathorn Building.
In the activity called "Happy Painting, Happy Hearing," participants each bought a set of craft materials for 129 Baht containing a cube of clay, water color, brush, wax sheet and other materials like clay knife, roller, clay shaper and others. Using these materials, they were asked to build clay sculptures and paint them. Aside from the sale of these sets, there was also a box for separate donations.
With a total of 50 participants, the club raised a total of 5,000 Baht. It was donated to the Deaf School in Nakhon Pathom province. The fund was used by deaf students who are in the school's football team and for those who need hearing aids.
Aside from raising funds for deaf students, this activity was also aimed at promoting a sense of altruism among the participants, allow them to explore their creativity and stimulate their interest in learning more about the deaf-mute community and sign language.
The club officers said they received much positive feedback from the participants. They also wished the football players good luck.
Please follow the Sign Language Club on social media and join its Line Open Chat for any updates and future activities.
Instagram: @muicslc
Facebook: MUIC Sign Language Club
Line Open Chat: https://line.me/ti/g2/3Xb0APL5TmRr_Rdo3wKUScGkxgBtLb2anM9MXA?utm_source=invitation&utm_medium=link_copy&utm_campaign=default
"Let's Play a Part!"