MUIC to Team Up with Deloitte
November 14, 2022
2022-11-20 14:08
MUIC to Team Up with Deloitte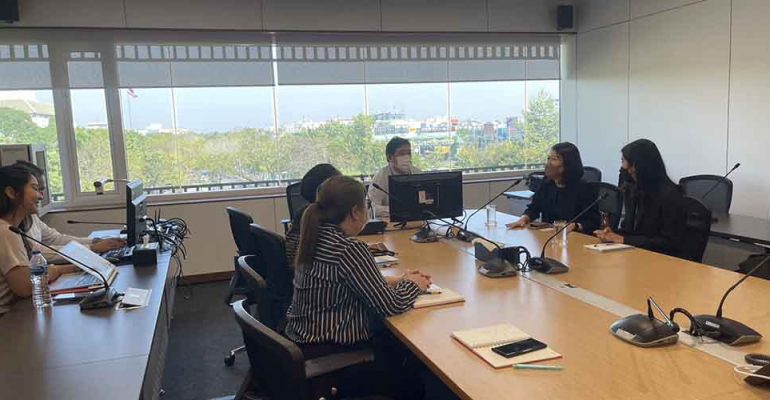 MUIC to Team Up with Deloitte
Mahidol University International College (MUIC) is exploring possibilities for collaboration with Deloitte Consulting SEA.
Asst. Prof. Dr. Chayanant Hongfah, Associate Dean for Student Affairs, along with staff members from the Alumni Affairs and Career Development Group of MUIC's Office of Student Affairs, and student officers from MUIC Case Club, had a meeting with representatives from Deloitte Consulting SEA at Meeting Room A302, Aditayathorn Building, on November 9, 2022.
The two groups discussed possible joint projects in the future covering the areas of student activities, academic programs and others such as: Campus Roadshow, Career Fairs, Alumni Sharing, Workshop, Case Studies, and others.