MUIC Virtual Final Touch
May 5, 2021
2021-05-05 6:54
MUIC Virtual Final Touch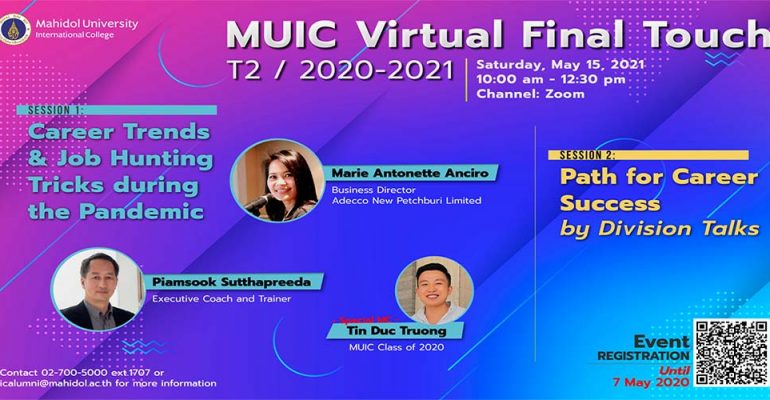 MUIC Virtual Final Touch
Congratulations on your success at MUIC. As part of the graduation process, all expected graduates in the 2nd trimester of academic year 2020-2021 are cordially invited to attend the "MUIC Virtual Final Touch" which you will gain valuable experience from experts.
The event will be held on Saturday, May 15, 2021 from 10.00 a.m. to 12.00 p.m. via Zoom. Please note that the event is mandatory.
If you have any questions, please contact Alumni Affairs and Career Development Group, Office of Student Affairs at icalumni@mahidol.ac.th.