MUIC Wins Sustainability Website Contest
February 10, 2021
2021-02-10 8:34
MUIC Wins Sustainability Website Contest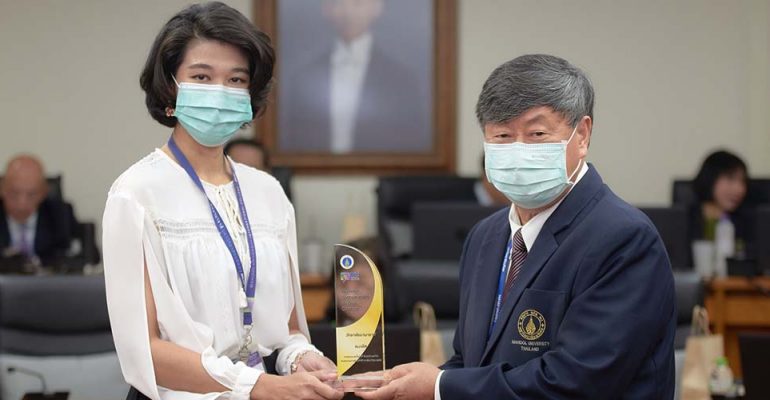 MUIC Wins Sustainability Website Contest
Mahidol University International College (MUIC) won the Sustainability Website Contest organized by Mahidol University's Division of Physical Systems and Environment on February 10, 2021.
Asst. Prof. Dr. Patsarin Wongkamhang, Associate Dean for Strategic Planning and Development, received a trophy and 30,000 Baht cash reward in behalf of MUIC from Prof. Banchong Mahaisavariya, M.D., President of Mahidol University, during a ceremony held at the President's Building on February 10, 2021.
The Sustainability Website Contest was organized to create a simple and reliable channel to communicate and promote the 17 Sustainable Development Goals (17 SDGs) among all departments of Mahidol University and support the university's plan to be "an ideal campus" providing good atmosphere for learning and having a physical structure that harmonizes society and environment.