MUIC's Blood Donation Drive for Siriraj Hospital
November 22, 2022
2022-12-06 8:15
MUIC's Blood Donation Drive for Siriraj Hospital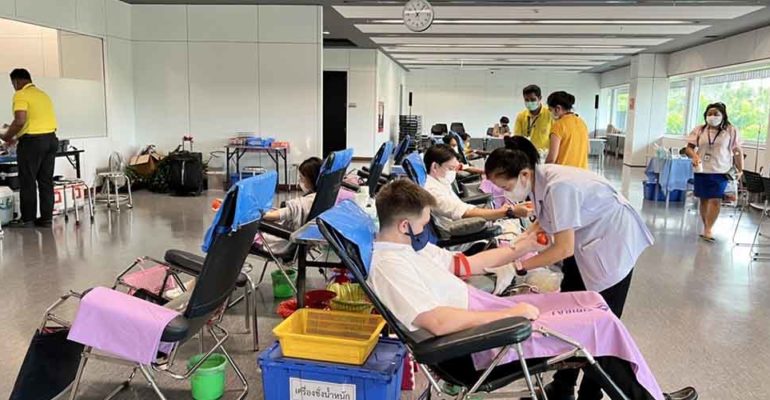 MUIC's Blood Donation Drive for Siriraj Hospital
Mahidol University International College's (MUIC) Student Association (known by its Thai acronym, SMO) conducted this term's Blood Donation campaign on November 20-21, 2022, at Aditayathorn Building.
The activity attracted approximately 105 participants, giving them the opportunity to help others by donating their blood to Siriraj Hospital.
SMO said donating blood could help people with health issues and even save lives. It added that for Buddhists, this act is another way to make merit.