Students Show off Skills in "Halloween Showcase"
November 22, 2022
2022-11-22 2:04
Students Show off Skills in "Halloween Showcase"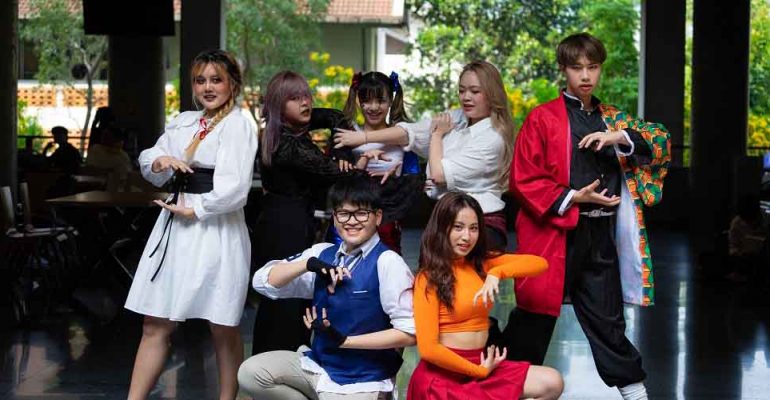 Students Show off Skills in "Halloween Showcase"
The Dance Club of Mahidol University International College (MUIC) organized "Halloween Showcase" where students demonstrated their dancing skills.
Interested students chose from three categories: T-Pop, Western, and K-Pop. The participants were then rehearsed for two weeks by Dance Club members to prepare them for performance day on October 31 at the ground floor (near the 7-11 outlet) of Aditayathorn Building.
The student dancers were also asked to dress in Halloween costumes and to play trick-or-treat with MUIC students before and after the show.
A Dance Club officer said, "This is an event that expresses the Dance Club's appreciation to MUIC students and people who participated in the club's activities. It also brought happiness and created a good atmosphere for students on that day as well."