"Nature Lovers' Solution Talk: Food Waste and Management"
July 16, 2021
2021-07-16 5:41
"Nature Lovers' Solution Talk: Food Waste and Management"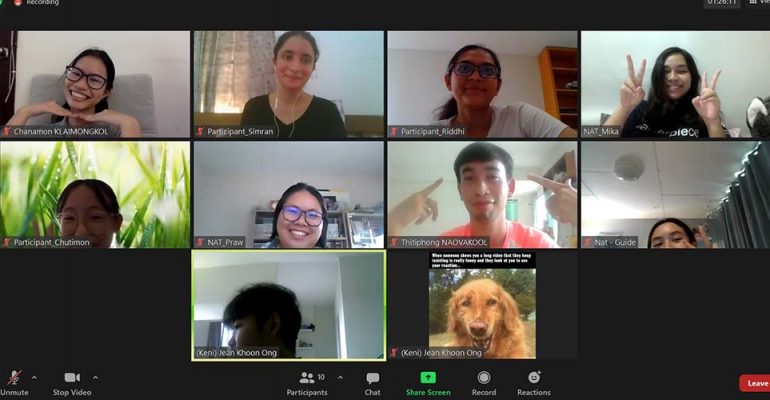 "Nature Lovers' Solution Talk: Food Waste and Management"
MUIC Nature Lovers Club organized its second online activity in a series entitled "Nature Lovers' Solution Talk: Session 2 Food Waste and Management" on June 19, 2021.
This session gave its participants the chance to learn more about an environmental problem that is not often talked about: food waste and management.
The club held a Zoom meeting where the participants listened to a presentation about the issue. Afterwards, they were organized into several teams which brainstormed about possible projects to address the issue. They then came back to pitch their proposal to the club executives.
The winning idea will become an actual club activity in the future to raise awareness and change the habits of students on this particular issue.
Finally, the executives chose a winner, Ms. Riddhi Shah whose entries included "How To Utilize Food Scraps" (Activity 1) and "Food Competition (from leftover ingredients/ food waste)" (Activity 2). They said she came up with the most creative idea about infographics, posters, and videos presenting different ways to utilize food scraps such as fruit and vegetable trimmings. She suggested sharing recipes on making pickled vegetables, soup stocks, facial masks, facial scrubs, and dyeing clothes. She also proposed having a competition on who could create the best dish out of leftover ingredients. She received a cash prize of 400 Baht.

Please kindly follow us on social media for updates about environmental issues and the activities.
Instagram: @muic.natureloversclub
Facebook: MUIC Nature Lovers club