Nature Lovers' Solution Talk: Animal Testing for Cosmetics
July 16, 2021
2021-07-16 5:37
Nature Lovers' Solution Talk: Animal Testing for Cosmetics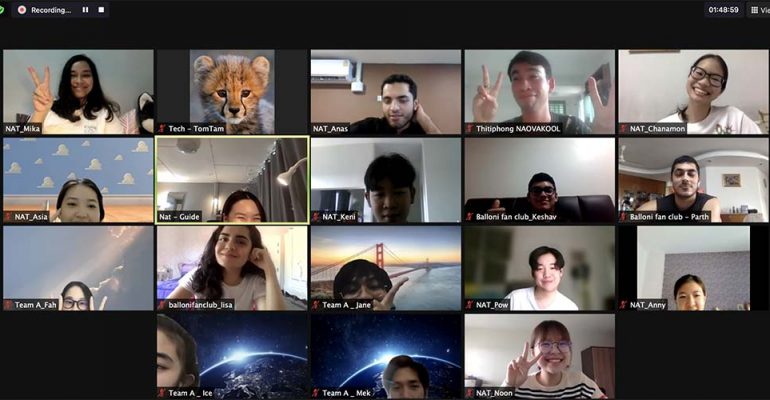 Nature Lovers' Solution Talk: Animal Testing for Cosmetics
MUIC's Nature Lovers Club organized an online activity called "Nature Lovers' Solution Talk: Session 1 Animal Testing for Cosmetics" on June 5, 2021.
In this activity, participants were grouped into teams who will brainstorm a project and propose it to the club. In this session, the first of three planned meetings, the theme was "Animal Testing for Cosmetics." The participants attended first a briefing which detailed how big cosmetics companies are using animals as test subjects for developing their beauty products.
Each team was then given 20 minutes to discuss among themselves and come up with a proposed project. Each of them was then given 10 minutes to pitch their proposals to the club's executives.
After two days of deliberation, the club's executives selected the winner: Mr. Thitiphong Naovakool whose entries were "It Starts With Me" (Activity 1), "You Raise Me Up" (Activity 2) and "You Are The Reasons" (Activity 3). He received a cash prize of 400 Baht.
The club said that with this activity, participants learned something new and were able to come up with proposals on how to address the issue. It added that this activity can hopefully change people's mindset and behavior regarding some companies' cruelty to animals in the pursuit of their commercial interests.