Nature Lovers Club Holds Online Art Contest
July 16, 2021
2021-07-16 5:33
Nature Lovers Club Holds Online Art Contest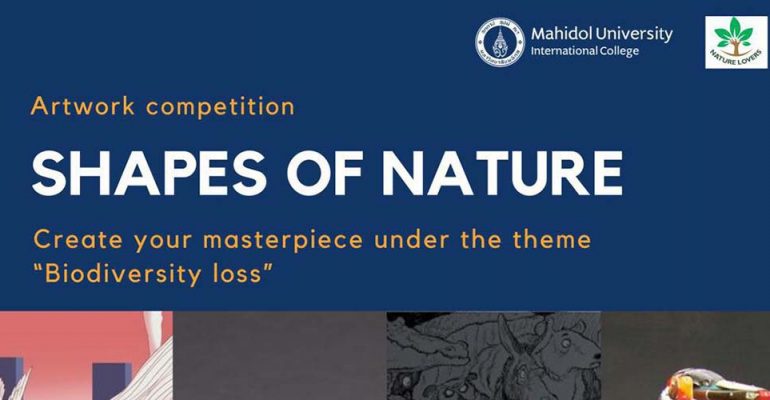 Nature Lovers Club Holds Online Art Contest
The Nature Lovers Club of Mahidol University International College (MUIC) organized an online artwork competition called "Shapes of Nature" on May 19-June 6, 2021.
Contestants posted their entries on their Instagram accounts guided by the theme of "Biodiversity Loss" and were judged according to the following criteria: interpretation and clarity of the theme to the viewer, beauty, creativity, the meanings behind the artwork from both description and the artwork itself, uniqueness and originality, and overall impression.
The club announced the winners as follows:
"Diseased Planet" by Pratchaya Yossombat, 1st Prize (1,000 Baht cash prize)
"Who Killed Nature?" by Pakjira Jia, 2nd Prize (700 Baht cash prize)
"Rhi-not-save-me?" by Shormeli Akter, 3rd Prize (500 Baht cash prize)
"Lives of Loss" by Thanwalai Maneephan, Popular Vote (300 Baht cash prize)
The club said in a statement that "Art is a great tool to communicate issues to the audience, raise their awareness and help change their behavior. We hope that through this contest, participants can successfully use their creativity to accomplish these objectives."
Attached with this news story are the winners' artworks.