Online Classroom Survival Kit for MUIC Students
October 4, 2021
2021-10-04 5:48
Online Classroom Survival Kit for MUIC Students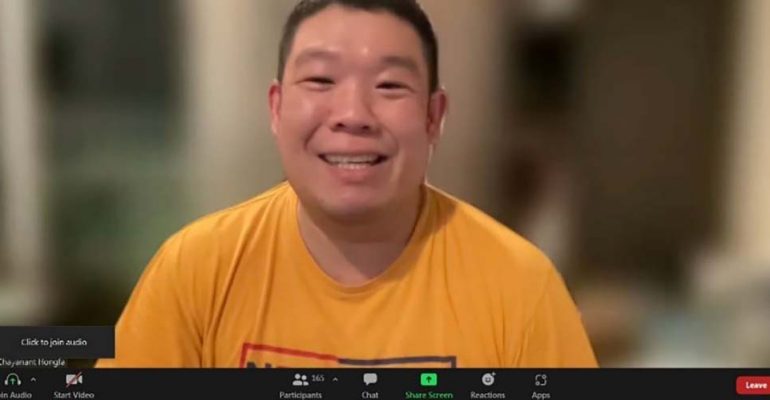 Online Classroom Survival Kit for MUIC Students
The Office of Student Affairs of Mahidol University International College organized the "Online Classroom Survival Kit" for students on September 17, 2021 from 7:00 pm to 8:30 pm via Zoom.
The speakers in this session were Asst. Prof. Dr. Chayanant Hongfa, Associate Dean for Student Affairs, who shared experiences about the online classroom; Mr. Chatdanai Sornchai, Public Health Technical Officer of Srithanya Hospital and Co-founder of Facebook page "Psycholism;" Ms. Thiraya Thiranakanat, Co-founder of CareerVisa Thailand and adjunct lecturer at EBA Chulalongkorn University. Ms. Intira Setavoraphan, a student from the Food Science and Technology major; and Mr. Titipat Wanlopbanhan, a student from International Relations and Global Affairs major, both acted as moderators for this event. Approximately 160 students attended.
This online session focused on the main challenges from learning online, how to make it easier, tips for managing stress and becoming successful, available resources (such as where to look for help), and a Q&A session.