Online Election for MUIC's 638 Class Committee
June 7, 2021
2021-06-07 9:25
Online Election for MUIC's 638 Class Committee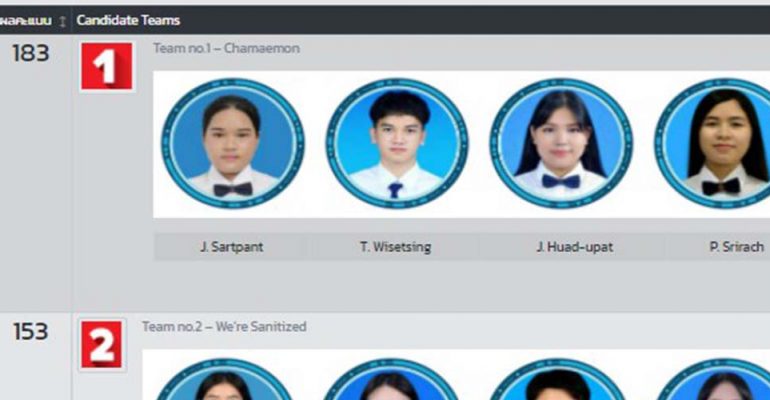 Online Election for MUIC's 638 Class Committee
Mahidol University International College (MUIC) held an online election on May 19-20, 2021 for Batch 638 Class Committee for AY 2021-2022.
Team 1 (Chamaemon) won the election by garnering 183 votes. A total of 436 students voted in the election while 37 did not. The election was coordinated by the Student Affairs Office, Student Association, and the Batch 628 Class Committee.

Team 2 (We're Sanitized) and Team 3 (I SEE) had 153 votes and 63 votes, respectively.