Online Talk on Cricket
December 3, 2021
2021-12-03 4:10
Online Talk on Cricket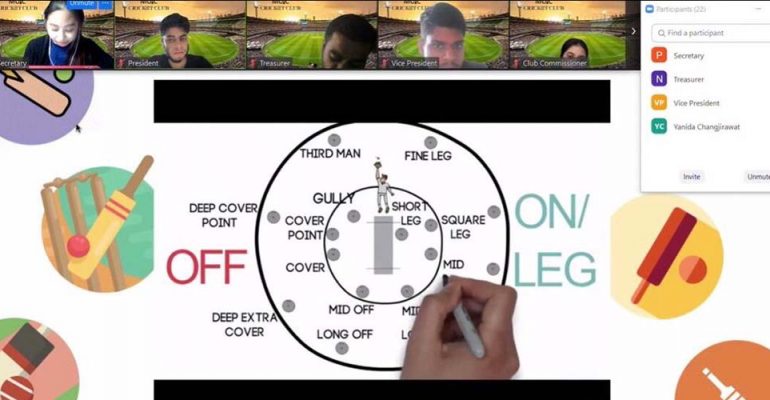 Online Talk on Cricket
The Cricket Club held an online event called "Awareness 2.0" on October 5, 2021, continuing from the previous term's "Awareness 1.0" session.
The event was meant to help participants review basic knowledge of the sport cricket including basic rules and fielding position.
Afterwards, the emcees, Mr. Nirucha Sodhi and Ms. Manit Singh held a Kahoot quiz game to test the participants' knowledge (and agility to answer questions). Those who were fast and aware of cricket rules and whose scores were the top 3 in the Kahoot quiz were given cash prizes of 500 Baht for 1st Place, 300 Baht for 2nd Place, and 200 Baht for 3rd Place.
The winners were Alyza Cadelina (1st Place), majoring in Computer Science; Sahej Preet Singh (2nd Place), majoring in Finance; and Karan Kumar (3rd Place), majoring in Computer Science.
The club invites students interested in cricket to join "Awareness 3.0" soon.