Orientation Held for MUIC's Incoming Freshmen
September 8, 2023
2023-09-08 10:32
Orientation Held for MUIC's Incoming Freshmen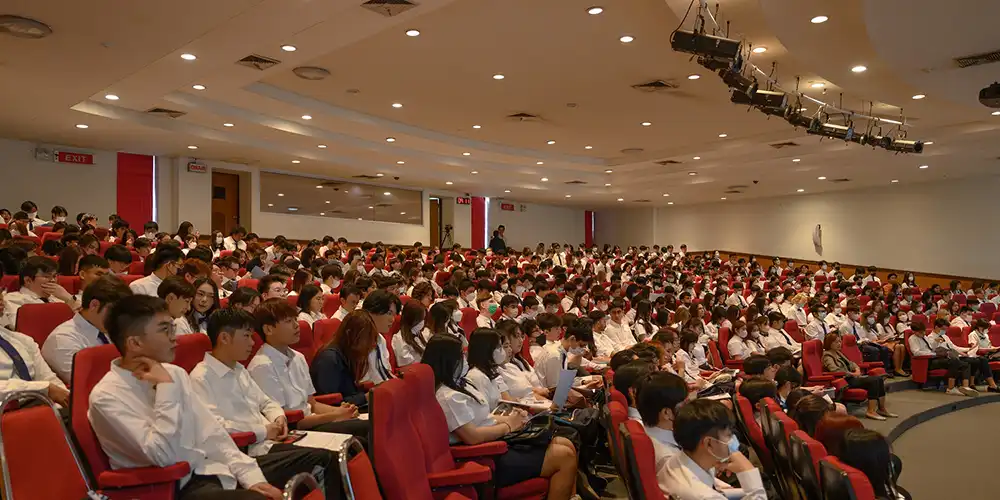 Orientation Held for MUIC's Incoming Freshmen
Around 552freshmen who are enrolled in the 1st Trimester of Academic Year 2023-2024 attended the orientation held on September 7 – 8, 2023 at the Auditorium, MUIC Building I.
Prof. Chulathida Chomchai, M.D., MUIC Dean, delivered the welcoming speech and explained to the new students MUIC's mission and vision, namely, "Enriching Lives, Expanding Potentials and Shaping Futures."
Asst. Prof. Dr. Chompunuch Pongjit, MUIC Associate Dean for Educational Affairs, along with several other MUIC lecturers and staff, gave an introduction to MUIC and shared additional academic information.
In the afternoon, students learned how to use the SKY system and other IT tools that they would need in their studies. They also met their respective advisors.
During the second day of orientation, students met with staff from Student Affairs Office, International Affairs Office, and Library. There was also a special guest speaker, Asst. Prof. Dr. Sotarat Thammaboosadee, of the IT Management Division, Faculty of Engineering, who talked about "Personal Data Protection Act." In the afternoon, students learned how to register for their courses.