Rakkaew Club Initiates Bamboo-planting Activity
March 2, 2023
2023-03-24 9:40
Rakkaew Club Initiates Bamboo-planting Activity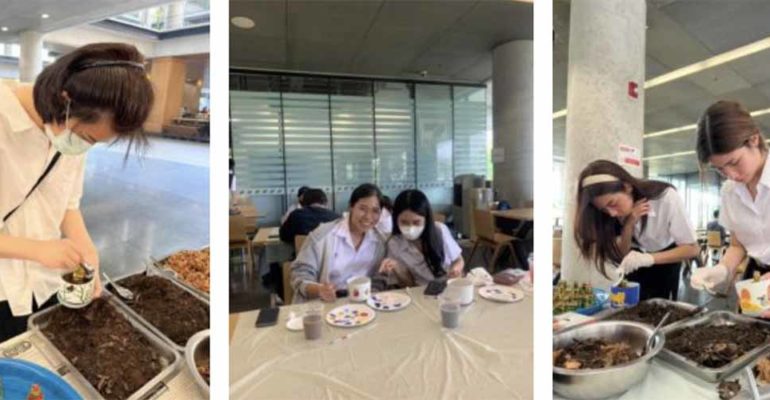 Rakkaew Club Initiates Bamboo-planting Activity
Rakkaew Club of Mahidol University International College (MUIC) organized an activity called "Paint the Plant" March 2, 2023 at Aditayathorn Building.
Participants were each given a pot and a lucky bamboo culm. They were then asked to paint a pot using their own design before planting their lucky bamboo using soil and dried coconut residue as a base up to half the height of the pot. Next, they planted the lucky bamboo in the pot and added more soil.
All 50 student participants were able to bring home their own lucky bamboo. They also received two activity transcript (AT) hours under environmental literacy.
This activity aimed to teach the participants some basic knowledge of planting and it is hope that this would contribute to increasing green space in the community. The club wished the participants "would all receive good fortune, health, and prosperity symbolized by the lucky bamboo."