Rakkaew Club Spends "A Day at Ban Hua Ao"
October 16, 2022
2022-12-09 2:00
Rakkaew Club Spends "A Day at Ban Hua Ao"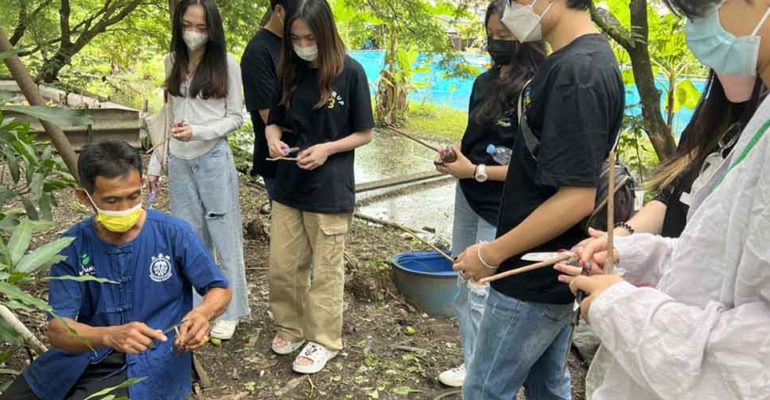 Rakkaew Club Spends "A Day at Ban Hua Ao"
The Rakkaew Club of Mahidol University International College (MUIC) organized its first off-campus activity after the long pandemic period. This activity, called "A Day at Ban Hua Ao," took place on October 16, 2022 with 30 participants going to Ban Hua Ao, Sampran District, Nakhon Pathom Province.
The one-day trip gave participants an opportunity to learn how the local community of Ban Hua Ao has grown sustainably. Everyone gained knowledge through plant grafting, raising home-grown vegetables, guava processing, and Thai dessert making.
After completing these activities, participants visited the Thai Human Imagery Museum in Nakhon Chai Si District, Nakhon Pathom to learn more about Thai culture through a waxwork exhibition.
The activity aimed at teaching participants about real-life practices done in a model community that has already achieved sustainability and how they are applied on a daily basis.