What Students Learn in MUIC
October 17, 2022
2023-07-04 2:20
What Students Learn in MUIC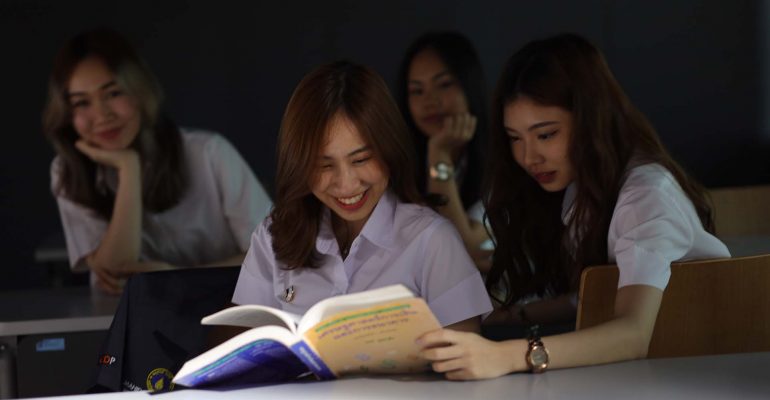 What Students Learn in MUIC
Mahidol University International College (MUIC) offers an international, inclusive and holistic approach in education, enabling the students to learn both in the classroom and outside settings, providing them not only with fundamental theories but the latest developments in their chosen fields of study and an opportunity to put these lessons in practice. 
 Here are the Division Chairpersons who oversee the college's undergraduate programs outlining the teaching principles and practices in their respective areas.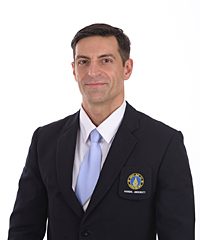 Asst. Prof. Dr. Alessandro Stasi
Chair, Business Administration Division
"The Business Administration Division helps students develop the essential skills they need to be successful in their chosen careers. We provide students with a real-world experience through our internships and job placement programs and we offer a variety of courses to teach them the ropes of the business."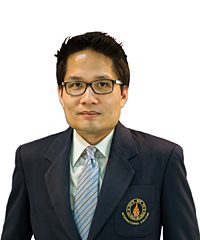 Dr. Veerades Panvisavas
Chair, Tourism and Hospitality Management Division
"Basic to advanced knowledge and skills will be provided through course works, activities, projects and teaching facilities which enable students to develop his or her intellectual and technical competencies.  With two internships, students will have a chance to explore the real working experience from operational to managerial functions of any tourism and hospitality enterprise and the adaptability of student life to the professional environment.   As a result, our students would be expected to have proper specific and soft skills, real-life professional experiences and will be ready to pursue their choice of career path."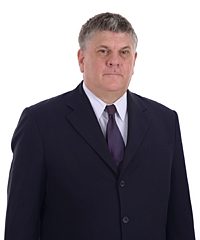 Dr. Brian J. Phillips
Chair, Science Division
"We've prepared well our science graduates for the classic science careers. Our graduates are more than students; they are participants in developing new scientific knowledge. At the beginning, they follow set lessons prepared in advance. But soon these students come up with their own projects and experiments.
"At the end of four years, they have a solid CV with a list of equipment and techniques they have mastered. Some have journal publications. Then they work on their senior project or do a major internship. Most will have a job way, way before they graduate. Their big decision will be which company they will eventually join."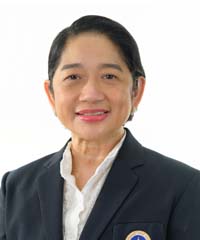 Asst. Prof. Dr. Analiza Liezl Perez-Amurao
Chair, Humanities and Languages Division
The ICIC Program hones our students' skills through various ways, namely:
Classroom-based critical thinking lessons and corresponding activities 
Guest lectures from esteemed academics and scholars in areas that are relevant to the program 
Field trips to places that help add knowledge and practical information on top of what our students learn within the confines of the classroom
Optional internships that, although no credit is required, provide our students real-life workplace experience needed when they eventually join the workforce
The Foreign Language Program's Summer Program Abroad that allows our foreign language students to immerse in authentic language learning and acquisition contexts in a country which the target language is spoken as a native language
Our Cultural Week celebrations aimed at providing them various activities that enhance their knowledge about and appreciation for multiculturalism, interculturalism, diversity and inclusivity
Student exchange programs and international partnerships, all meant to provide them an international academic experience outside the MUIC setting
Independent study projects, a highly intellectual research and writing activity aimed at developing our students' research and writing skills useful for either work or graduate school needs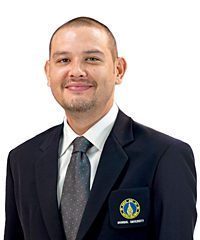 Asst. Prof. William J. Jones
Chair, Social Science Division
"In the International Relations and Global Affairs majors, we stress three main points for teaching and learning. First, interdisciplinary content. Faculty members come from a variety of disciplinary backgrounds and deliver content from multiple approaches outside of mainstream political science and international relations.
"Second, multiple skills usage and acquisition. We stress the need for students to engage in many different forms of knowledge acquisition and usage outside of standard exams, quizzes and essays. These include short report writing, case study analysis, individual and group short and long presentations, debates, legal brief presentations and readings with group discussion.
"Last, active class engagement. We try our best to get away from pure lectures and use different methods of teaching and learning such as cognitive games, live debates and student-led flipped class discussion. This allows for active rather than passive learning in the class while simultaneously reinforcing skills usage."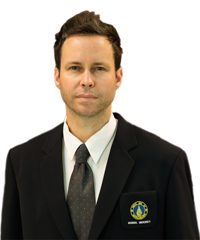 Dr. Bryan Ott
Chair, Fine and Applied Arts Division
"FAA students learn through a hands-on practice-led approach wherein theoretical knowledge informs solutions to creative scenarios.  In various classes, students are asked to explore and solve design-related issues, develop media campaigns to address and explore social needs, and work together to craft media and design projects that build off their strong foundational skill base. This type of applied learning is evident in numerous courses in both
Media and Communication and the Communication Design programs
."