The International Affairs Office is pleased to release the remaining exchange slots which are available for the first trimester of the academic year 2021/2022. This additional round of outbound student applications is open for registration now until 15 March 2021.

Please visit ICAbroad website ( https://sites.google.com/mahidol.edu/icabroad-landing-page/home ) to learn more about the exchange program before proceeding on this form. ICAbroad contains information such as
– the exchange destinations available in the academic year 2021/2022
– the course equivalencies between MUIC and partner universities that have been approved in previous years
– the grading system for transferring credits from partner universities.

If you have any questions, please feel free to contact us at icia@mahidol.ac.th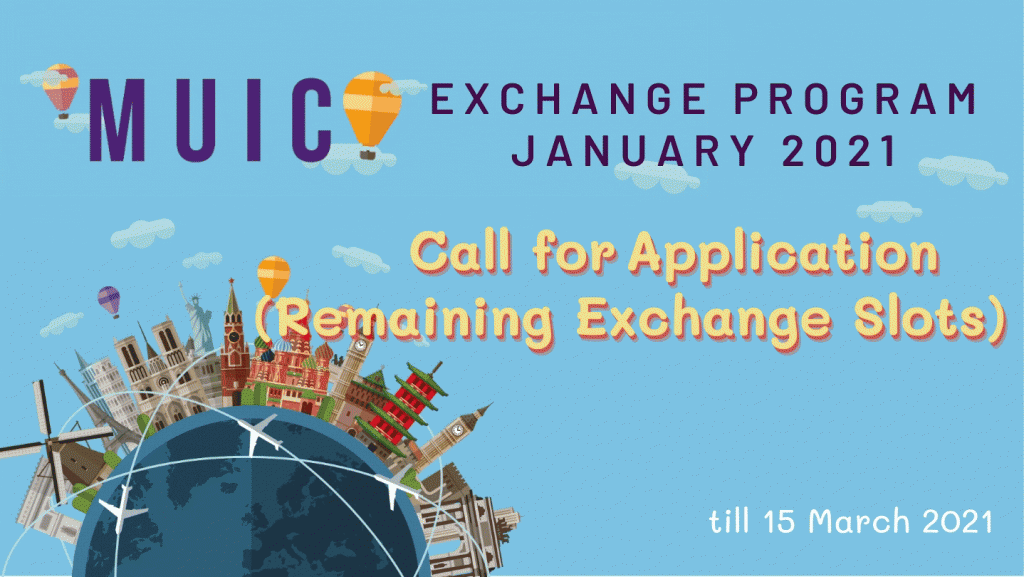 We are sorry that this post was not useful for you!
Let us improve this post!
Tell us how we can improve this post?