Scholarships for Creative Technology Major Applicants
December 20, 2021
2021-12-20 10:47
Scholarships for Creative Technology Major Applicants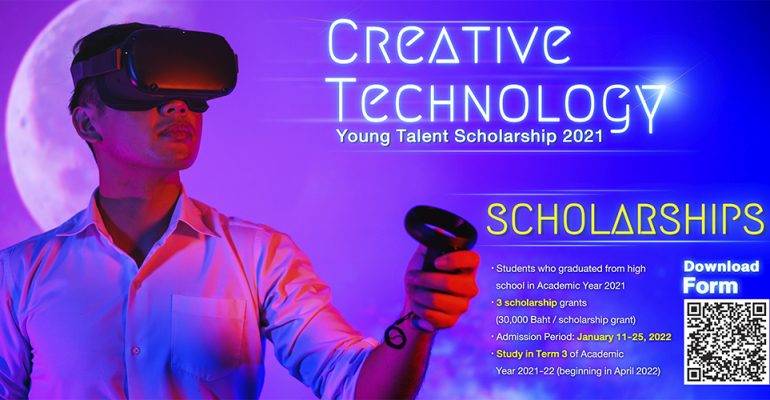 Scholarships for Creative Technology Major Applicants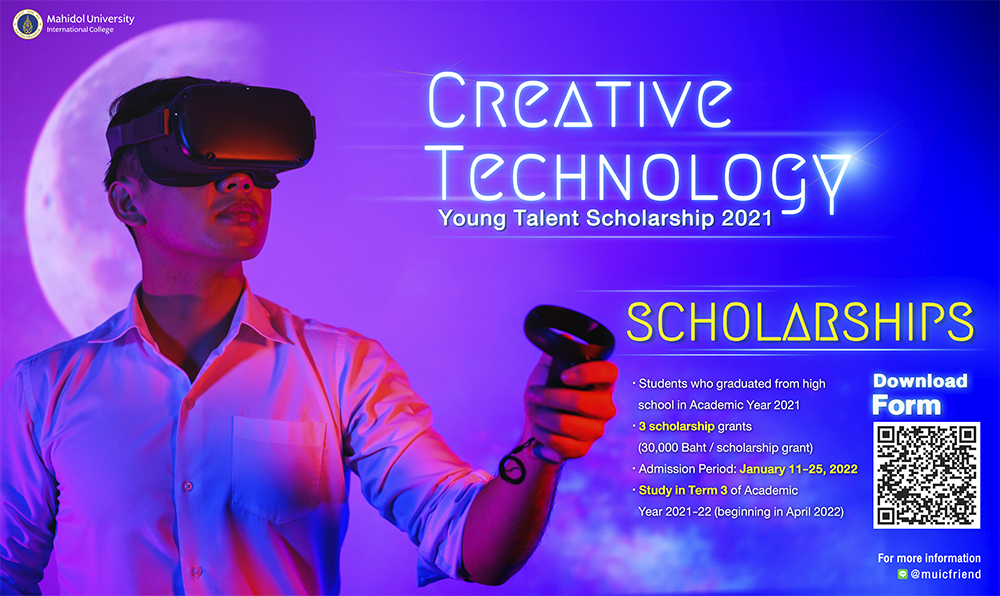 Mahidol University International College (MUIC) announced recently that it will offer three scholarship grants to high school students applying to the Creative Technology major program.
The Creative Technology Young Talent Scholarship will award three grants worth 30,000 Baht each to three high school students who will apply during MUIC's 4th admission round during January 11-25, 2021.
The qualified candidates for the scholarship must pass the MUIC written examination and interview and are also required to submit their statement of purpose along with their portfolio.
The three successful candidates must begin their study in Term 3 of Academic Year 2021-22 (beginning in April 2022) and provide contribution to the Creative Technology program in the areas deemed appropriate by the College (e.g. participation in roadshows and other PR activities of MUIC).
Interested students can read below the timeline for the scholarship.
*** For more information, please add Line @muicfriend

Download Application Form Here!

| | |
| --- | --- |
| Nov. 12, 2021 to Jan. 25, 2022 | Scholarship Application Period |
| Feb. 12, 2022 | MUIC Written Examination (except for Fast-track applicants) |
| Mar. 4, 2022 | Announcement of MUIC Written Examination Results |
| Mar. 4-6, 2022 | Submission of the Statement of Purpose and Portfolio |
| Mar. 10, 2022 | Announcement of List of Names for Interview |
| Mar. 14-15, 2022 | Interview by Scholarship Interview Committee (Associate Dean for Corporate Communication and IT, Associate Dean for Educational Affairs, Associate Dean for Student Affairs, Program Director, and representatives from faculty of ICT, College of Music and Ratchsuda College) |
| Mar. 22, 2022 | Announcement of Scholarship Results |