Scholarships Webinar – University of Bristol
February 22, 2022
2022-02-22 9:05
Scholarships Webinar – University of Bristol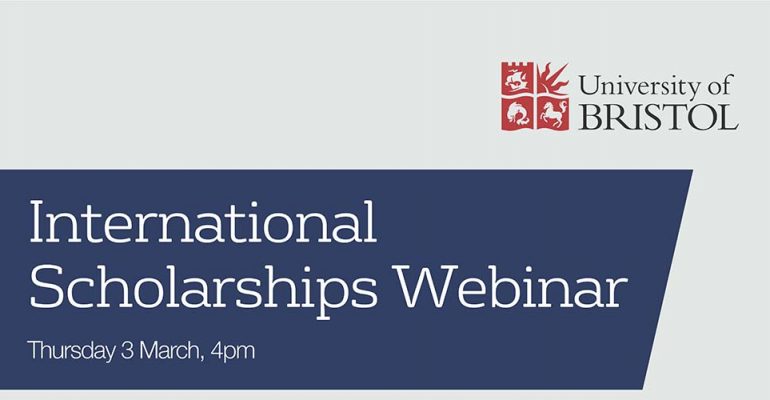 Scholarships Webinar – University of Bristol
The International Affairs is pleased to invite you to join a Scholarships Webinar provided by the University of Bristol (UoB), UK.
Join Rowena from the UoB International Scholarships Team as she talks to you about the Scholarships available and how to apply, along with tips on how to complete the application form.
Topic: Scholarships Webinar
Date: Thursday 3rd March 2022 at 4.00 p.m. (Bangkok time)
Register: via Zoom Click!