Screening Room
March 13, 2023
2023-03-17 3:00
Screening Room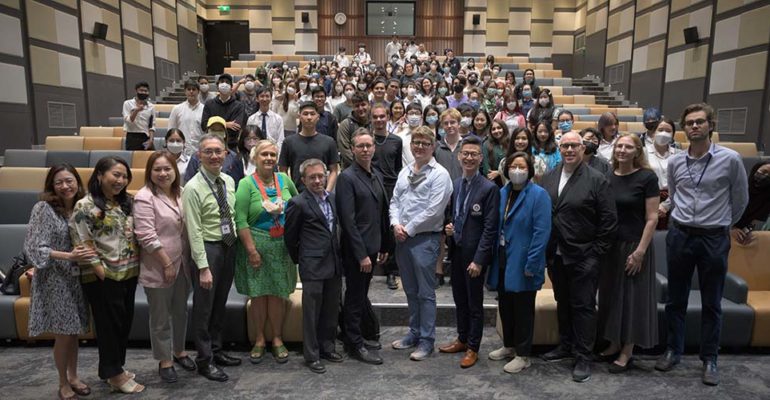 Screening Room
MUIC's newest facility is the Screening Room, located on room nos. A556 and A558 on the 5th Floor (stage and seating area) and room no. A640 (control room) on the 6th Floor of Aditayathorn Building.
It boasts of 250 seats and a total floor area of 353 sq.m. It is equipped with a 350-inch screen and a laser projector. It also has the latest in lighting, sound and cinema systems. It is also wireless microphone-ready—offering effective communication from stage to the audience. The Screening Room's systems are also designed for use as a teaching and learning facility.
It was inaugurated on January 25, 2023 with a special talk organized by the Fine and Applied Arts Division on the topic, "Visual, Digital, Immersive Storytelling" featuring as guest speaker Mr. Clinton Cargill, National News Visual Editor of the New York Times.