Sign Language Club Helps Find Your Animal Soulmate
March 7, 2022
2022-06-22 8:47
Sign Language Club Helps Find Your Animal Soulmate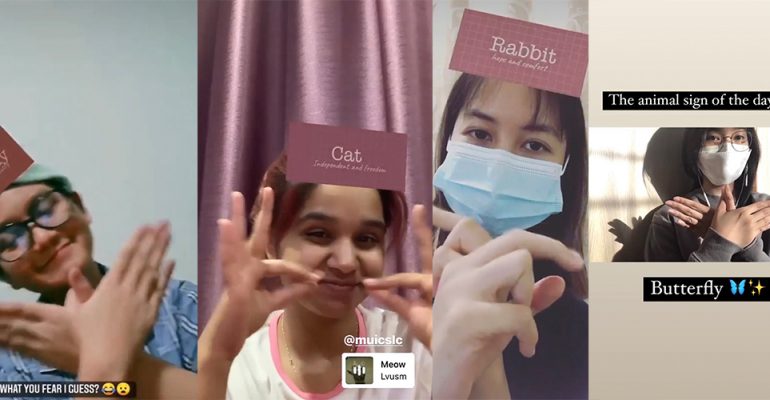 Sign Language Club Helps Find Your Animal Soulmate
The Sign Language Club hosted an activity called, "Which Animal is your Soulmate?" from February 7 to March 7, 2022.
Timed for Valentine's Day, the activity was meant for people who do not have a significant other not to feel left out.
American Sign Language (ASL) teachers from the club posted online tutorials on how to sign 10 different and fun animals in the club's Instagram page (@muicslc). The animals were fox, rabbit, crab, dolphin, bug, dog, cat, zebra, sea turtle and butterfly. The club said these are all fun signs as they represent parallels to real things in everyday life. For example, the sign for butterflies in ASL is the same sign we do as kids in the shadow to form a butterfly (reference pictures below).
The club media team also made a filter which would predict your animal soulmate for you. In the end, the club received a total of 35 participants who gave positive feedback afterwards.
Please follow the club on social media and join its Line Open Chat for any updates and future activities.
Instagram: @muicslc
Facebook: MUIC Sign Language Club
Line Open Chat: https://line.me/ti/g2/3Xb0APL5TmRr_Rdo3wKUScGkxgBtLb2anM9MXA?utm_source=invitation&utm_medium=link_copy&utm_campaign=default
"Let's Play a Part!"