Sign Language Club Holds Pride Month Activity
June 19, 2023
2023-07-06 9:05
Sign Language Club Holds Pride Month Activity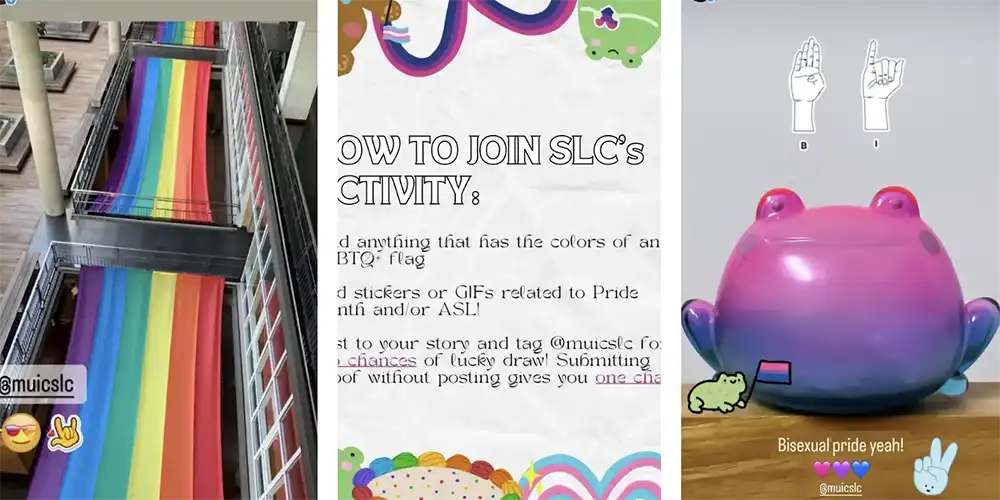 Sign Language Club Holds Pride Month Activity
The Sign Language Club of Mahidol University International College (MUIC) showed its support of Pride Month by organizing an activity called "Pride Month Rainbow" held from June 5 to19, 2023.
Participating students were asked to post stickers or GIFs in American Sign Language (ASL) that are related to "rainbow," "Pride Month," and/or ASL elements. The participants can either post on their Instagram Story, tag the club's Instagram page, and submit the evidence to Google Form; or only submit their picture to Google Form without posting publicly. Those who chose the former got two chances to participate in a lucky draw while those who selected the latter were given only one chance.
Out of the 24 students who participated, three winners were selected. Each of them received 500 Baht cash prize. The winners were: Soktheary Heang (ICFS major), Sirayaporn Vichaithumkul (ICCD) and Krongkwan Kiatsupaibul (ICFS).
The Sign Language Club provides classes and related activities every term. Be updated through our social media platforms @muicslc!