Sign Language Club's "The Sign of the Times"
January 24, 2023
2023-03-13 8:54
Sign Language Club's "The Sign of the Times"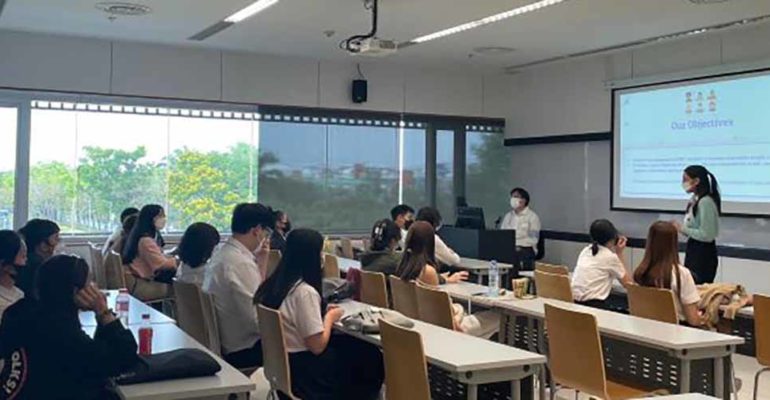 Sign Language Club's "The Sign of the Times"
The Sign Language Club of Mahidol University International College (MUIC) hosted an activity called "Sign of the Times," on January 24, 2023, where the 15 participating students were taught how to sign the alphabets in American Sign Language (ASL) along with counting in ASL.
Students actively learned a new way to incorporate sign language into their real-life situations, such as greetings and useful phrases. This activity created an enjoyable space where people can come together to teach and learn ASL. Participants developed the skills to fingerspell and count in sign language, the latter being a newer topic to introduce to those learning in the club's beginner's class. Counting in ASL differs from verbal language, and the same goes with fingerspelling since letters of ASL are used as a baseline in communication.
The club said it noticed newer faces joining the activity each trimester, indicating an increased number of participants who enjoy learning new communication skills.