SmithSelects, Beauty has no gender
January 31, 2023
2023-03-16 10:02
SmithSelects, Beauty has no gender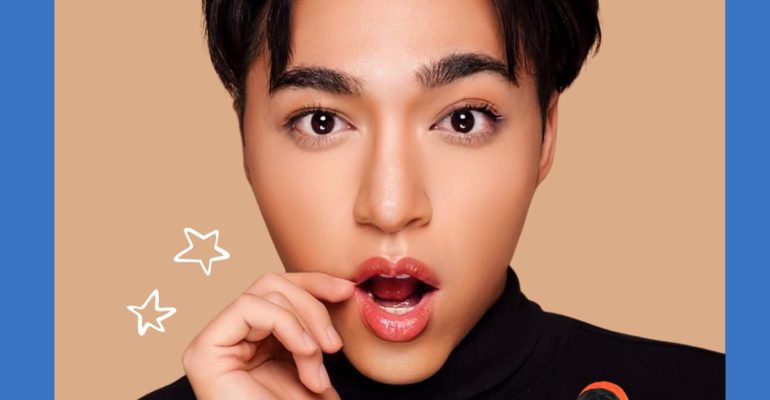 SmithSelects, Beauty has no gender
Please introduce yourself. What do you do?
Hello! My name is Smith Siri. I studied Communication Design Program at MUIC, one of the best design programs in the country. Since graduating, I have had numerous opportunities to work with marvelous companies—from a top design firm to global enterprise, including TNOP Studio, Glowstory Agency, NAWIN Consultant, Admind Branding & Communication, and Grab Thailand. For the past 2 years, my career has expanded into the realm of public relations, digital marketing, and the beauty sphere. Currently I am a Beauty Content Creator and Chief Editor at SmithSelects.
What inspires you to pursue a career in the beauty industry?
I have always taken good care of myself, physically, mentally, and spiritually. That is, I exercise on a regular basis. I try to sustain a healthy diet, with some cheat meals of course. I do yoga and meditate from time to time. And most importantly, I use a lot of skincare products. And I mean A LOT. Likewise, my life has always been revolving around the beauty sphere.
How did 'SmithSelects' start?
My blog started as a hobby. People around me always ask about my skincare routine and makeup vanity. So one day, I decided to blog on social media. I post pictures and write honest reviews of the products that I used. Day by day, I attracted more followers and gained recognition from different brands.
As a freelancer, what part of your job do you find most challenging?
The most challenging part about my job is treating it as a job. Because I enjoy what I'm doing so much, sometimes it's difficult to realize that this is my career and not just something I'm doing for fun. There are days that I don't feel like doing anything. The most challenging part is to push myself up and get it done.
What makes you unique?
I strongly embody unisex beauty. I believe that beauty has no gender. Everyone can feel and be beautiful. We create our own beauty standards. In addition, I am very selective about what I publish on my blog. I only select the things with which I feel a strong connection to share with my community. Hence, the name 'SmithSelects'
What are the essential skills needed for a beauty blogger?
In my opinion, there are both soft and hard skills needed to be a good beauty content creator. For instance, keep up with the beauty trends. Don't be afraid to put yourself out there. Have a strong conviction in what you believe. Be able to take criticisms well. And most importantly, be true to yourself.
Why did you choose to study Communication Design at MUIC?
I wanted to be enrolled in a design program in Thailand with an international environment. Communication Design at MUIC was truly the best choice. It has an excellent faculty and multi-disciplinary design courses. In addition, I really enjoyed the liberal arts curriculum which allowed me to pursue different interests such as philosophy, psychology, and even political science.
How was your current work related to your major in MUIC?
I deploy all design skills that I learned in the process of creating beauty contents. From planning contents, writing reviews, shooting videos, to making post-production edits, every step is a product of design knowledge and skills that I learned from MUIC. I got everything that I need to make it happen.
Any suggestions for the younger generation who would like to become an influencer/ a beauty content creator?
People don't care who you are. They care about how you can make their lives better. People don't care about how many skincare items I put on before going to bed. They want to know what they can use to make their skin better. Don't just create contents. Create values. Share something meaningful to the world. Don't be afraid to put yourself out there for a good cause.
"Be you own muse."
Mr. Smith Siripakorn
MUIC Class of 2017, Major: Communication Design
Position: Beauty Content Creator/ Founder and Chief Editor at SmithSelects
Below is a PDF file to view.
untold_story_chapter_9