Students in Online Meeting with MUIC Dean and Executives
July 28, 2021
2021-07-28 10:40
Students in Online Meeting with MUIC Dean and Executives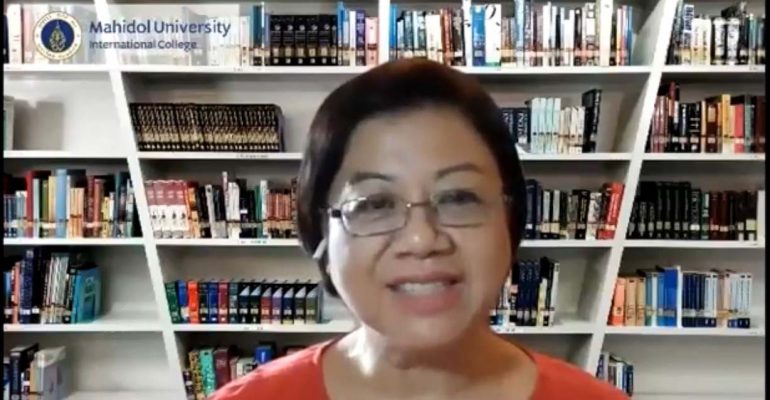 Students in Online Meeting with MUIC Dean and Executives
Assoc. Prof. Dr. Chulathida Chomchai, M.D., Dean of Mahidol University International College (MUIC), and the College's executive team had a virtual meeting with students during an online event entitled "Talk to the Dean: The Living Room" on July 27, 2021 via Zoom application.
During this online event attended by 270 students, Dean Chulathida and the executives announced the College's new policy for the next trimester (T1/2021 – 2022) and also discussed scholarship grants and counseling service, exchange program, and the new Sky system (Sky+).
During the open forum, the students asked many questions on issues such as Covid-19 relief measures, vaccination, tuition fee reduction, study plans for the next trimester and others.