Students Learn More About MUIC-SGU Medical School Pathway Program
March 5, 2019
2019-03-05 10:14
Students Learn More About MUIC-SGU Medical School Pathway Program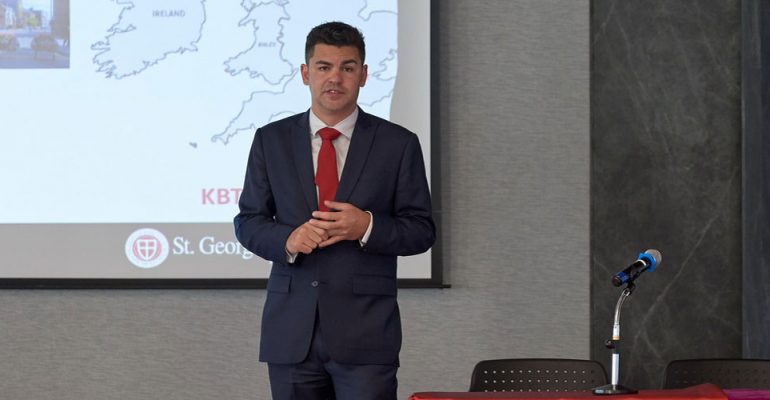 Students Learn More About MUIC-SGU Medical School Pathway Program
Almost 20 high school students from various schools, along with several MUIC students, who are interested in pursuing a career in medical science, attended the information session for "Pathways to Study Medicine at SGU: A Foundation Year and Scholarship" on March 5, 2019 at Charinyarasmi Hall, Aditayathorn Building.
Assoc. Prof. Dr. James Coey, Assistant Dean of Basic Sciences of St. George's University (SGU) and Keith B. Taylor Global Scholars program, discussed the MUIC-SGU joint program, including the admission criteria.
Mr. Laird Allan, Biological Sciences Program Director, gave the welcome remarks and with Dr. Coey, explained the curriculum, conducted a Q&A session, and held a mock-up class comprising a basic anatomy lecture with a break-out session for small groups.